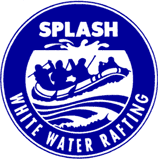 Splash White Water Rafting is aiming to introduce more people to the joys of running the world's rivers than any other operator. We work from our home base of Scotland where we have two rafting companies and other associated adventure companies and also from a base in Marrakech, Morocco. We also run rafting trips in 9 other countries.
We aim to grow by a combination of strong organic growth supplemented by the purchase of rafting operators in strategic global locations and by networking with quality rafting and adventure travel operators around the world.
Talking to travellers and adventure seekers has taught us that for many the thought of doing a several week adventure holiday in a far off country is a daunting thought and hence many do not commit to taking action. Therefore we have designed our business to introduce clients to adventure and travel by providing the majority with day trips and short breaks. The confidence they gain on these trips encourages them to be more adventurous and we take them to the next level by short break adventures in Europe or North Africa. Finally we have a small amount of people who want to experience that which only a long river journey can deliver and we take these people to the mighty white water rivers of the World in Asia, Africa and North America.
We have the ambitious target of taking 75000 clients per year on our adventure rafting trips by 2015.
Our primary product is White Water Rafting and that is what we are known for and what the majority of our clients come to experience. We operate on five rivers around Scotland from grade 2 to 5 providing clients with half day and full day rafting trips. Unlike other countries rafting in Scotland is a 12 month activity with some of the best water being available in the winter.
We are well known in Scotland and the UK and we feature regularly on various TV programs and in the national press.
We are also based in Morocco and offer rafting on several challenging rivers for around six months of the year. In combination with other operators we also offer our clients rafting in Zambia, Nepal, USA, Ethiopia, Australia, India, Turkey and Chile.
Although like many operators our business is seasonal we a rapidly making progress into having rafting operations in countries around the World that will enable us to keep many more of our excellent guides on year round contracts. We take the view that the company is only as good as its guides and hence we want to be able to ensure or guides develop in a range of environments around the World. We currently employee guides from over 10 different countries and this ensures we have a truly international flavour to the company. We have a strong emphasis on being professional and working but also on playing hard and ensuring everyone in the company has fun coming to work. This ensures that our clients also are looked after in a professional manner and also have a lot of fun during their time with us.
We also provide our clients with a range of other adventure sport products including Canyoning. We provide this adrenalin pumping experience in Scotland for 8 months of the year and in Morocco all year round.
We are also the only company in Europe to provide our clients with the unique river journey that is River Bugging. Many of our multi-activity breaks also include days of Kayaking and Duckie canoes as well as paintball, mountain biking and abseiling.
Our core market at present is the UK but due to our Morocco base we have a very fast growing sector from mainland Europe with France, Spain and Italy all providing good growth. We deal with a small amount of clients each year from North America and this is region we are interested in partnering or acquiring an existing rafting operator.
Our clients are really anyone and everyone. We deal with individuals, corporate companies, government departments, as well as schools and youth groups, charities and the military. We try to ensure the adventure is available for everyone so we often run rafting trips for disabled groups and special needs groups.
We have grown every year mainly by recommendation from our clients many of whom we see several times. Without them we know we could not live this life so we do everything in our power to ensure that their experience from first point of contact until departure is a professional and fun experience that has thrilled and exited them as well as hopefully educating.
We believe strongly that networking with industry companies in various locations around the world is the way to learn and ensure best practise is observed. The internet has enabled much closer collaboration and that is a great thing. The opportunities that niche companies can gain by working together are available and will continue to develop at rapid speed over the next few years.
We look forward to networking and meeting members of the Adventure Travel Trade Association and helping to develop our industry in a responsible and sustainable manner.