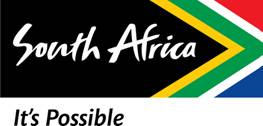 New York, NY – South Africa's Minister of Tourism, Mr. Marthinus Van Schalkwyk, travelled to Washington, DC and New York City from April 3 – 8, 2011, to update the American business and leisure travel communities on South Africa's post-World Cup tourism initiatives.
At his first official engagement, Minister Van Schalkwyk joined South African Ambassador to the United States, H.E. Ebrahim Rasool, at a luncheon briefing for the American media, held at the prestigious National Press Club in Washington DC on April 4. The theme of the briefing was South Africa: Beyond the World Cup.  Minister Van Schalkwyk outlined the positive impact on South Africa's tourism industry of hosting the most profitable and one of the most successful World Cups.  He also provided details on the recent launch of the National Tourism Sector Strategy, the tourism roadmap for the destination through 2020.
On the evening of April 5, the Minister presided over the launch of a major green initiative for Business Tourism, the first-of-its-kind EcoThanda Sustainable Meetings Directory. The directory is an online listing of South African suppliers whose products and services have been vetted and approved for sustainable practices by an independent consultant, National Geographic's Costas Christ, employing world recognized criteria. "Our goal is 200 suppliers in the first year, and we expect this to number to grow as we expand our outreach for the program", stated Minister Van Schalkwyk.  The Business Tourism Reception was hosted by South African Tourism in conjunction with DTI, and was attended by guests from the Corporate Council on Africa (CCA), the Africa Chamber of Commerce and association executives.
In New York, Minister Van Schalkwyk was the keynote speaker at South African Tourism's second annual Ubuntu Awards, honouring their trade partners for outstanding contributions to the success of South Africa's tourism industry. Last year only leisure partners were honoured; this year key partnerships in business tourism were also recognized. In his remarks, the Minister congratulated all the awardees present, and expressed his appreciation for their invaluable role in expanding business to South Africa from the North American market. He reiterated South African Tourism's commitment to the Americas, and in eliciting their continued support, he shared the vision of making South Africa one of the  Top 20 tourism destinations globally by the year 2020.
The Minister of Tourism, accompanied by Ambassador Kingsley Makhubela, Director-General in the National Department of Tourism; South African Tourism CEO Thandiwe January-Mclean; and South African Tourism CMO Roshene Singh; and Sthu Zungu, President of South African Tourism-North America, whose office assisted with the arrangements for this visit.
During the course of his visit Minister Van Schalkwyk also held a series of meetings with Embassy and Consular officials and business representatives, and, with H.E. Ambassador Rasool, officially rang the Opening Bell at the NASDAQ Stock Market on April 8.
Contributing members are responsible for the accuracy of content contributed to the Member News section of AdventureTravelNews.