CARLSBAD, CA—PEAK 15 Systems, Inc. today announced that Askari Travel, Lark Tours and Vaya Adventures have adopted the PEAK 15 Tour Operator Solution, underscoring the power, flexibility and affordability of the system for smaller operators. Released in August 2009, PEAK 15 Version 4 is the first software application for tour operators, outfitters and travel suppliers to include Microsoft Dynamics CRM's world‐class customer relationship management tools.
"Being web‐based is central to meeting the needs of smaller tour operators and outfitters," said James O'Leonard, CEO, PEAK 15 Systems. "But what makes PEAK 15 uniquely web‐friendly is its ability to integrate with other websites in a way that is simple, flexible, seamless for their customers and based on OpenTravel standards." PEAK 15 is a founding member of the OpenTravel Alliance Tour Operator Project Team (www.opentravel.org), which develops standards to enable Tour Operators to participate in the global online travel ecosystem.

"As a small company looking to grow, we needed a solution to help us organize our business and streamline operations by integrating directly with our website," said Jim Lutz of Vaya Adventures. "We looked around and PEAK 15 offers the best solution for small tour operators trying to take their business to the next level."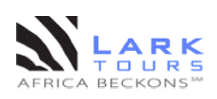 "We viewed 2009 as the perfect opportunity to upgrade our operations so that we would be well positioned for 2010," said Basil Camu of Lark Tours.
"PEAK 15 really understood that a one‐size‐fits‐allapproach didn't work in this business and could integrate with our website without major changes and backed it up with outstanding customer service."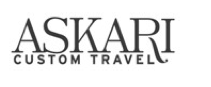 "PEAK 15 surpassed all promises—within just seven days all our data was loaded, we were marketing by email and tracking inquiries from our website," said Muriel Truter of Askari Travel. "Our information is finally in one place and useable for some real growth."
PEAK 15 Version 4.0 is currently available in Entry Edition and Standard Edition and starts at $99 per user per month with no setup fees. Companies can visit www.peak15systems.com for more information and to request a personalized, guided tour.
Contributing members are responsible for the accuracy of content contributed to the Member News section of AdventureTravelNews.