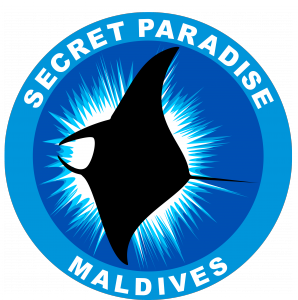 Discover the real Maldives
Think Maldives and what comes to mind? Sun-kissed atolls in turquoise waters, endless white beaches, a barefoot tropical paradise –  enjoyed by honeymooners, celebrities, the well-heeled or the once-in-a-lifetime visitor.  Until now, the Maldives experience has been restricted to an  exclusive – in more ways than one – resort lifestyle.  However changes to local laws now permit tourists to stay on all islands, and so, for the first time, to experience the real Maldives everywhere in the archipelago. And at a less than exclusive price.
Secret Paradise is an inbound tour operator committed to providing affordable Maldives holiday options. We believe the idyllic white beaches, turquoise lagoons, clear warm waters and coral reefs abundant with marine flora and fauna should be available to everyone regardless of budget.
We offer what most operators in the Maldives don't – Local Island Adventure, Discovery Cruises, and Local Island SCUBA Diving.
Our aim is to provide holidays that are affordable, fun and provide comfort along with a warm welcome allowing our guests to experience the best from the paradise we call home.
Formed 2012, Secret Paradise has been developed and managed by Ruth Franklin, a former General Manager for the UK  retailer BHS. Following 27 years' service with the retailer, owned by Sir Philip Green, which included management of the BHS flagship store in Oxford Street London, Miss Franklin packed her suitcase, gathered her SCUBA dive gear and headed for a new challenge in the Maldives, a destination she was no stranger to having visited the archipelago on 30 occasions during the past 10 years.
Based in Hulhumale, just 10 minutes by speed boat from Male, the capital of the Maldives,
Secret Paradise guarantees clients prompt and efficient personal service.
Delivering high standards of service and professionalism you can rely on Secret Paradise to provide expert local knowledge, clear communication and honest advice.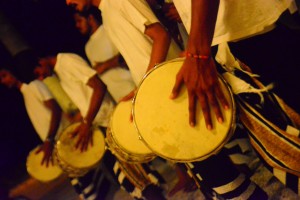 LOCAL ISLAND ADVENTURES
At Secret Paradise we believe the best way to experience the natural beauty of the Maldives and gain an insight into the culture and tradition of Maldivian life is to travel to an inhabited island. We arrange accommodation in local island guesthouses, run by and for local people; organise meals with island families (just don't expect silver service or gourmet buffets!). We will take you along to watch and (if you wish) join in local crafts lessons, visit Maldivian schools where you'll be treated royally, try your hand at fishing and learn the art of the cultural Bodu Beru.  We'll even take you to secret local beaches, where bikini laws do not apply. We can of course also ensure you experience all those other things for which the Maldives are renowned: diving and snorkeling, sunset safaris, world-class spas and wellness facilities. Or you can just kick back and do nothing….
DISCOVERY CRUISES
Awake to the sun rising over the azure ocean, snorkel areas that are famous throughout the world for their stunning beauty and abundance of marine life, surf waves that will accommodate every level of experience, visit unspoiled islands and sample the local way of life and by night relax on deck gazing at the millions of stars above you.
DIVING
When it comes to diving the Maldives is in a class of its own, but the best dive sites do not have to cost a fortune. Secret Paradise has teamed up with local island guesthouses, local PADI dive centres and locally operated dive liveaboards to offer great diving at affordable prices.
PRODUCTS
Scheduled Local Island Guided Adventure Tours I Scheduled Guided Adventure Cruises I Local Island
Diving I Diving Cruises I Daily Excursions I Group Travel I Tailor-made Itineraries
SERVICES
Destination Management I Accommodation bookings I Airport Representation & Handling I Transfer Services I  Travel Information and Advice
SUSTAINING OUR PARADISE
Secret Paradise aims to
Use locally owned infrastructure.
To help put profits into local hands in order that they can benefit directly
To use services developed and managed by locals
Provide employment and business opportunities for local people.
Respect local customs and culture.
We want our guests to learn about local customs and cultural practices whilst respecting local dress and behaviour requirements
Limit the physical impact of trips and work with our partners to educate and improve awareness within local community.
Wherever possible travel by public and not private transport.
Encourage our guests to deal with waste appropriately, lead by example and where possible take plastic waste home (see attached leaflet we use for Encounters and SP)
Request our divers to follow Project AWARE 10 Tips for Divers to Protect the Ocean Planet
Brief our snorkelers on reef etiquette
Coach and educate our suppliers and local partners.