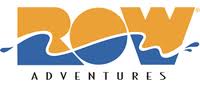 In a creative use of email marketing campaign and social media, ROW Adventures is bringing back their 2nd annual Adventure Tuesday, a campaign which utilizes a sale on their adventure trips to drive email subscribers and Facebook fans.
In their email campaign, ROW Adventures details their version of Cyber Monday deals:
"Last year we started a movement. A day that supersedes all other sales. A day that dwarfs Black Friday and Cyber Monday. A day that will forever be an annual temptation to adventure lovers. The day is called…ADVENTURE TUESDAY!
Adventure Tuesday is not for the faint of heart, the procrastinator or slow dialer. There will be disappointments, heart-break and the occasional tear drop…but for those who call first and fast…there will be cheer, joy and eternal satisfaction.
As the anticipation builds, our phones are already starting to chime with questions about this year's Adventure Tuesday deals…we will stay firm, we will be iron-clad. Our commitment to secrecy for the sake of Adventure Tuesday is too strong. But this we can tell you, our Facebook friends will receive sneak-peeks to our exclusive deals as Adventure Tuesday draws near. We highly suggest being our friend…"
The official deals will be announced to email subscribers on Monday, November 29th, and deals will be available for purchase by 9am PST on Tuesday, November, 30th online or by phone.