Assistant Editor's Note: The following is a Q&A with Peggy Goldman, owner and operator of  Friendly Planet Travel. Friendly Planet Travel had tours on the ground in Egypt when the current political situation broke out.

How are you communicating with your tours currently in Egypt since the Internet connection was suspended, and what is the status of their evacuation? How are you arranging their current location stays and the details of their evacuation?
We are communicating with our Egypt reps by telephone and fax. However, since phone service is spotty at best, and there is no internet at all, we have had to be very tenacious in trying to get through. It's been quite a tough slog, but we have been in touch and in fact, I have been speaking with our guide several times a day. I have also been updating my blog daily to inform everyone of the status of our travelers and the situation in Egypt, http://blog.friendlyplanet.com.
The final 26 travelers in our present group are scheduled to leave Egypt today  (Feb. 3) via EgyptAir non-stop flight to New York. We were able to get space for all of them on this flight thanks to the efforts of our reps, Wings Tours & Nile Cruises, who miraculously managed to get seats for us on previously sold out flights. Because we are using the original tickets, now rebooked for the new flights tomorrow, our travelers will not face any fees for the return flights. This is very helpful to them, as other means of evacuation have all been expensive. Even the US Government-organized flights are flying travelers from Cairo to points in the Mediterranean (Athens, Istanbul, Cyprus, etc.) and not all the way home. So, our travelers are fortunate to know they will be landing in New York.
Since Monday, our travelers have been at the Fairmont Heliopolis hotel, at the outskirts of the airport. We brought them to this hotel in order to be available for the first possible evacuation flight out of the country. We were fortunate to be able to accommodate everyone at this very lovely hotel, where they are being given two meals daily. While they aren't able to leave the hotel because of the situation, they are safe and comfortable in the hotel itself.
Are you aware of what types of experiences these travelers are currently having, and are there any you can share with us?
Our travelers, as you can imagine, are upset to have missed the opportunity to enjoy their dream vacation. They never anticipated having to spend so much time just trying to stay safe. They were unable to do much touring, even in the early days of the uprising, so most of their time has been spent waiting. This has caused them to feel frustrated and also worried. Not being able to easily communicate with family and friends compounded the problems. However, having spoken to several travelers over the course of this week, including today, they are aware that they are in a good situation, compared with many others who are camped out on the floor of the airport or in hotel lobbies. They are all very happy to be going home.
As a tour operator, what are the key components of your response to your customers and their families when a situation like this occurs? How has your previous preparation for crisis control factored into your response, and have you learned anything useful for future possible situations?
We have been in business for almost 30 years, and we've seen a few very bad situations before. During this crisis, the safety and comfort of our travelers becomes our primary concern. So, we make sure everyone is in a secure place and is comfortable. We try as much as possible to communicate with our travelers, which in this case we had to do via our Egypt reps rather than directly. Getting in touch was just way too difficult otherwise. However, we did stay in constant touch with the families and friends of our travelers, via email, our blog and visa the social media outlets such as Facebook and Twitter.
In any situation like this, a tour operator needs to stay in communication and make sure that the people on the other side – our travelers – know we are working on their behalf. We treat them the same way we would treat our own family, and we let them know that's how they feel.
What factors will need to occur for you to resume bringing travelers to Egypt? What timeline do you currently expect to see this happen in?
It will probably take some time for the situation in Egypt to return to normal, permitting the resumption of tourism. We tend to be quite conservative in this regard. Once a new government is formed, and the demonstrations have ended, we will send one of our team to Egypt to do a personal assessment. Once that is completed and is to our satisfaction, we'll resume our tours. Egypt is an amazing country, definitely worth visiting. Our travelers will tell us, by their demand, when they want to return to Egypt. Personally, I expect this will happen over the next few months, assuming a new government is formed and the transition is a peaceful one.
How do you make decisions on running tours  in regions in the world that are seeing unrest but that you still deem appropriate for travel? What suggestions would you make to other your operators dealing with similar situations?
We learned a powerful lesson from 9/11. We realized that there is really no place in the world that is completely safe, and there is no place in the world where bad things don't happen. On the other hand, this has not stopped our desire to explore, and in our experience, the more exotic the destination, the more desirable it will be. As Americans and Canadians, we believe very strongly in our right to freely move about as we wish. And we do love to travel and explore. If a war has broken out, we don't send tours. If there is unrest on a daily basis, and police are guarding the streets, we don't send tours. But there is hardly a spot that doesn't have something to worry about. Adventure travelers know this, and while we don't send anyone into harm's way, we let our travelers decide if they want to visit a destination or not. They let us know with their bookings.
P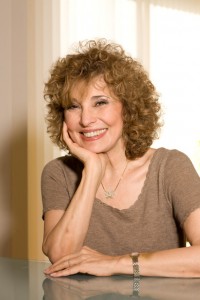 eggy Goldman, owner and operator of  Friendly Planet Travel, a leading, full-service, internet-based travel company that specializes in exceptional deals on tours to exotic destinations.
Peggy has spent her life traveling around the country and the world, and 30 of those years have been dedicated to arranging the high-quality, affordable vacation packages. Goldman is a bona-fide industry expert, who is IATAN and ARC accredited. She is also a member of the American Society of Travel Agents, International Airlines Agent Network, International Air Travel Association, and Cruise Lines International Association.