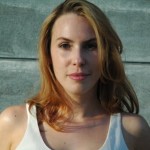 "Handling people's free time is a big responsibility that I take very seriously"
by Nicole Petrak, ATTA Special Projects and Assistant Editor of AdventureTravelNews
The following Q&A is with Jón Gunnar Benjamínsson, owner of new tour company Iceland Unlimited. Jon was born in Akureyri, on the north east coast of Iceland. Being the son of a farmer, he enjoyed the outdoors from an early age and soon took interest in fishing in streams and rivers on his parents land. His interest in being out in the nature grew stronger as he matured, and after coming home from culinary studies in Denmark he decided to seek education in tourism.
After graduation in 2005 he started working for a local travel agency in Reykjavík. In September 2007 he was the victim of a severe car accident that left him paralyzed from the waist down. After two years of rehabilitation he took a trip across the higland plateau of Iceland on his ATV to raise awareness for accessibility to highland huts for disabled travelers. This sparked the idea to start his own company, Iceland Unlimited, a company focused on assisting EVERYONE with their travel needs – including disabled travelers. Jón Gunnar has three brothers and a Polish girlfriend and lives and works in Reykjavík, Iceland.
How long had you been guiding and working as an agent before your accident in 2007? Despite the serious nature of your spinal cord injury, you crossed the country in an ATV by 2009. Can you tell us about this accomplishment and how your recovery evolved to include your former adventure travel activities?
I had been guiding for 3 years prior to my accident, both in Iceland and a little in Greenland. After rehabilitation I saw an ad in a newspaper for a local outdoor clothing manufacturer, 66 North, who was searching for applicants for an annual grant that they give out for people that want to do something that has to do with new and unusual outdoor activity. I applied and got the grant with my project of checking out accessibility to public huts on the highland plateau of Iceland. This was a life changing trip that encouraged me to move forward with my plans of creating my own business and so Iceland Unlimited was formed. Here is a HD video from this trip (posted below as well).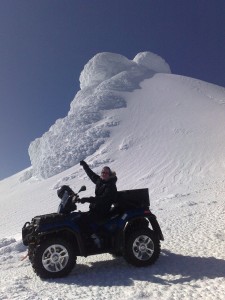 What drove you to return to this field afterward, despite the challenges?
My lifelong thirst for adventures, and missing the outdoors like the desert misses the rain. I knew I had good back up from my friends who had agreed to coming along, as well as many companies that sponsored this trip. It gained wide media attention in Iceland and was featured in a few foreign websites that cover adventure travelers who are wheelchair-bound.
Did your view of key principles of good guiding change at all after your injury, or has there been anything this experience has taught you relevant to the industry you did not know before?

Good question. My injuries naturally slowed me down a lot but I chose to use that to my advantage. I give my customers good tours but at a different pace than before. I use the same techniques as before when meeting people for the first time and judging their characters to determine what kind of tour they want. If they want me to talk a lot and tell them about everything from the old Icelandic sagas to the geology of Iceland and everything in between, or if they want a nice and easygoing tour where I tell them the basics and then simply let them enjoy the views.
Operationally, how do you plan for trips for people with different disabilities?
As for hotels, I only use the ones that offer good accessibility. That goes without saying. I choose accessible activities and try to limit the distance that's driven each day. I am in good contact with all the companies I work with and they understand what my business focuses on, and give my clients service accordingly to their special needs. It's often quite rough to travel around Iceland but most if not all personnel working in the tourism industry are more then willing to assist people with disabilities in getting around and enjoying traveling around our beautiful island.
What special factors for consideration might not be obvious to anyone who hasn't done this type of trip planning or tour before? How would you advise a tour company considering offering accessible tours?
Know the infrastructure of your business well and establish good personal contact with those you work with, like hotels and tour operators. Offer exciting but safe tours where your customers feel that they are being taken care of throughout the trip.
What kind of demand are you seeing from disabled travelers? Are their any adventure travel trends specific to disabled travelers that you're noticing?
I get asked to provide more details about the tours for disabled travelers then for my non-disabled clients, such as  hotel details, etc. I'm in negotiations with the Blue Lagoon now to improve the accessibility of their facilities and am getting good response from them and I'm optimistic that they will improve their accessibility for people that are wheelchair-bound.
What do you think the key trends in the adventure travel industry as a whole are for the next few years?
I think for the general public the tours will be slightly more low-key due to the ongoing economic recession but still the unspoiled parts of our planet like Iceland will be popular. Add to that the strong position of foreign currency to the Icelandic Krona that will make Iceland a popular destination for the next few years at least, so I'm optimistic.
The client testimonials on your site show a real emphasis on personalization, flexibility and authentic access to local Iceland. What kinds of special experiences or locations are you able to offer travelers that might go overlooked by the larger companies? What are Iceland's most unique and important offerings in your opinion?
Another good question. There are a few well known sites in Iceland that are almost mandatory places to visit such as Jökulsárlón Glacial Lagoon, Gullfoss Waterfall and Geyser Hot spring area, Mývatnssveit area and Dettifoss in the Jökulsárgljúfur Canyon and the Snæfellsnes Peninsula. Often overlooked are the Western Fjords that hold spectacular natural beauty, rich bird-life and vibrant folk culture very visible in music festivals such as "Aldrei fór ég suður" (I never went south) and in numerous museums that are to be found all over the West Fjords. Also I recommend the highland plateau to everyone (including disabled travelers), where tranquility and stark beauty reign as king and queen.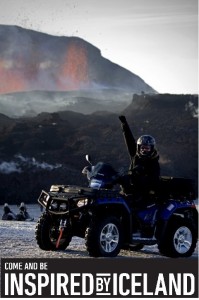 If you had to distill what you've learned so far about succeeding in the industry into three lessons, what would they be?
My company is young and I still can't say that I have succeeded in the industry although I'm proud of what I have achieved so far and that is to get where I am today 🙂
I think three important things are the most vital is first, to be honest in what you do and to the people you work with.
Second, try your very best to give your customers personal and high quality service and try to get to the core of what they are after because handling people's free time is a big responsibility that I take very seriously.
Third, is to have financial stability and independence. Don't sink your business in debt before it has even left the harbor.