1: Conduct an Annual Review of Your Business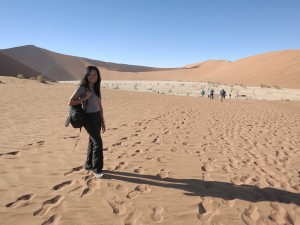 It's a thrill to visit new places, exciting to create bucket-list itineraries and inspiring to share travel tales with friends. At least once a year, though, from the global road or your office back home, you should take a break from all of that fun and turn to the less glamorous task of reviewing your business policies and practices. It's boring work, sure, but essential if you want to protect and grow your adventure travel business and sleep well at night. During your annual review, it is important to examine various areas of your business, including your risk management plan, crisis communications procedure, customer documents (e.g., booking terms and conditions, liability waivers), supplier agreements, insurance policies, cybersecurity plan, and intellectual property portfolio.  These areas are mission critical, as they can have a significant impact on your bottom line.
2: Obtain a .TOURS Domain that Matches Your Company Name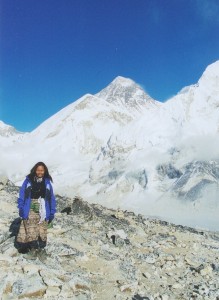 The largest expansion of the domain name system is happening right now. Over 1,300 new generic top-level domains (gTLDs) could become available in the next few years. The gTLD .TOURS in the travel and holiday category has already been approved. (See here for a current list of approved new gTLDs) 
A pre-registration period began on April 28, 2015 and runs until July 8, 2015.  During this period, anyone can pre-register a .TOURS domain for a hefty fee, which will put them at the front of the line when the domain becomes available to the public on July 8, 2015.
If a third party secures a .TOURS domain using your trademark or company name, it will be costly if not impossible to get it from them so don't wait if this gTLD is important to you. 
3: Create Written Agreements with Your Partners, Suppliers and other Important Third Parties with Whom You Have an Ongoing Relationship 
A colleague once said that "children like structure and adults do too."  It may sound simple, but by following this principle in your business relationships, you will not only strengthen them but increase the chances of a clean break if a relationship sours.
The key step to giving your relationships structure is to create a written agreement that addresses matters such as the purpose of the relationship, how business decisions are made, the allocation of responsibilities, how disagreements are resolved, how the relationship can be terminated, and, in the case of a partnership or joint venture, buyout and dissolution processes if conflicts can't be resolved. This agreement will serve as your road map.
While it can be difficult to obtain a written agreement when working with partners and suppliers in other countries, it is especially important to obtain one for those relationships to ensure that there is a meeting of the minds on key issues. Difference in language, customs and laws will have an impact on your respective understandings of the relationship. When conflict arises, you'll want to avoid having to engage in a verbal "he said, she said" battle to sort out the facts about the relationship. Creating a written agreement will give you better protection, certainty and peace of mind.
Here is what you can do to get started:
First, list your relationships and rank them from 1-3, with 1 being of highest importance. For instance, if you're an outbound tour operator, you may rank your partnership with your in-bound counterpart, destination management company, or ground supplier as #1. If you have short-term joint ventures, those may rank as #2. Your other in-country suppliers may rank as #3. Consider how each relationship has been going and your level of satisfaction with it. Have there been any conflicts or road bumps and, if so, what was the root of the problem? Was it a difference in management styles, a communication issue, an integrity matter, or something deeper? By identifying the areas in which the relationship is working well and where it is not (or where things just need clarification), you can take steps to make sure those issues are addressed in your agreement.
Second, allocate resources and create a timeline to put an agreement in place, starting with the highest priority relationships and working down the list.
Third, draft the core terms of your agreement (you know them best) and consult your attorney, accountant, or other relevant professional for guidance.
Finally, present the agreement to your partner or supplier (after giving them a heads up that it's coming) and work with them to refine it until it reflects your mutual understanding and agreement.
ABOUT CHUNNIE: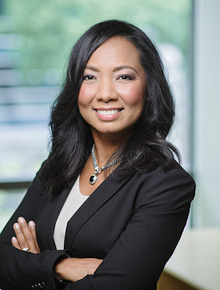 Chun ("Chunnie") Wright is an ATTA member and attorney who brings extensive legal experience and a unique perspective to her adventure travel law practice. Drawing upon her diverse legal experience in private practice, the federal government, and in-house at a trade association, Chunnie helps her adventure travel industry clients successfully navigate a variety of legal issues. These issues include contracts, risk management, general business and strategic advice, international business, dispute resolution, regulatory compliance, intellectual property protection, Internet and e-commerce, litigation, and more.  A graduate of the University of California Berkeley School of Law (J.D.) and University of Texas at Austin (B.B.A.), Chunnie represents companies of all sizes, from start-up to large corporations, and in all stages of the business life cycle.  A lifelong traveler and avid scuba diver, Chunnie has lived abroad and explored over 50 countries.
Subscribe to Chunnie's newsletter, "Adventure Travel Legal News and Views," to receive regular legal tips and information that will help you protect your business. When you subscribe, you'll also receive a link to Chunnie's "Annual Business Review: A Checklist for Adventure Travel Companies."
This article contains attorney advertising. The information in this article, including any links or attachments, is for general information only. It is not intended to be, nor should it be interpreted as, specific legal advice. The transmission and receipt of any information through this newsletter does not create an attorney-client relationship.  Further, any prior results discussed in this article do not guarantee or predict a similar outcome.