Custom Printed Water Bottles, Dry Sacks and Microfiber Towels from outdoor market leaders, Platypus®, SealLine®, and PackTowl®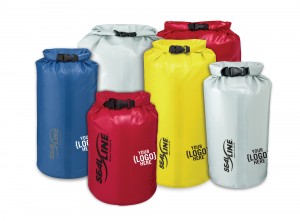 Seattle, WA — In 2015, outdoor market leaders, Platypus®, SealLine® and PackTowl®, are launching a custom-print program with their best-selling water bottle, dry sack, and microfiber towel for ATTA members. The program offers travel operators, tourism boards, accommodations, and travel advisors a turn-key solution to creatively promote their brands and adventures.
"Custom-branded, high quality products offer travel and tourism operators a means for extending their brands through customers who bring their experience and product home to share with friends," said Mona West, Vice President of Emerging Brands at Cascade Designs, based in Seattle, WA., U.S.A.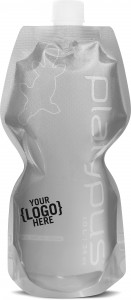 Platypus, SealLine and PackTowl will offer three products with the custom-print program:
Platypus SoftBottle™ – The lightweight and packable Platypus SoftBottle is a favorite among travelers, hikers, bikers and active users. The flexible yet durable reusable water bottles are made with food-grade liners that are free of BPA, BPS, phthalates and unwanted tastes. Available in half-liter or one-liter sizes, with a closure or a push-pull cap. A logo will be silk-screened with a 250-unit minimum.
SealLine Nimbus™ Dry Sacks – The high-quality waterproof dry sack is trusted by paddlers, sea kayakers, surfers and backpackers alike. Lightweight and unquestionably reliable, the Nimbus dry sacks are PVC-free and will protect gear for many adventures to come. Available for custom printing in various sizes from five to forty liters and in four colors, a white or black logo will be heat-stamped, with a 100-unit minimum.
PackTowl Personal – The versatile PackTowl Personal is the best-selling microfiber towel on the market, great for traveling, camping, water sports, trail runs, and yoga. The light and quick-drying towel absorbs four times its weight in water, wrings out almost dry and packs down small. Silver-icon odor control helps keep towel fresh. Custom printing is offered in three different towel sizes and four distinct colors. A logo is laser embossed, with a 100-unit minimum.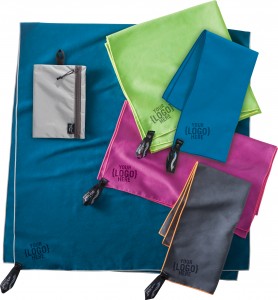 The process for custom printing is as fast, easy and as simple as selecting a product, choosing a quantity and sending in artwork. Once artwork is received, lead-time is six weeks or less (lead time will vary for European orders).
For more information, please visit here.
About Platypus®
Seattle-based Platypus has been the market leader in flexible and modular hydration products for over a decade, designing easy-to-use, taste-free products for optimum performance. Unmatched versatility and quality define Platypus's BPA-, BPS- and phthalate-free bottles, hands-free hydration systems, weatherproof hydration packs and the GravityWorks™ pump-free, fast-flow gravity water filter system. The majority of Platypus products are made in the Seattle, U.S.A. and Cork, Ireland manufacturing facilities. For more information, visit www.platy.com.
About SealLine®
Seattle-based SealLine is the market leader in all-purpose, portable gear protection products designed for use in challenging outdoor environments. SealLine dry bags, dry sacks, protective cases, packs, duffels, and accessories provide essential gear protection for paddle sports, urban commutes, and any outdoor adventure where moisture and dirt are a threat. The majority of SealLine brand products are made in our Seattle, U.S.A. manufacturing facilities. For more information, visit www.seallinegear.com.
About PackTowl®
Seattle-based PackTowl has been the market leader in towels designed for active use for nearly 20 years. The number one selling sports towel on the market is light, packable, odor free, and highly absorbent. PackTowl brand towels are easy to bring anywhere and wring dry in a matter of seconds. For more information, visit www.packtowl.com
Contributing members are responsible for the accuracy of content contributed to the Member News section of AdventureTravelNews.