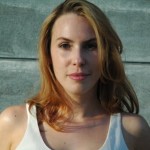 By Nicole Petrak
Assistant Editor's Note: The following excerpts from recently published studies are intended to provide a snapshot of what media and mainstream research firms are talking about regarding the travel industry. We start with shifts in the Middle East…
MIDDLE EASTERN BOOM
It's no secret that the Asian market is fueling the global tourism recovery, but, joined with an increasing number of visitors from the United Kingdom, they may be turning the Middle East into one of the the world's fastest growing hotspots.
In September, OAG reported that Dubai International Airport has surpassed JFK in flight and seat capacity, reflecting the popular rise of Dubai holidays in both Europe and Asia; meanwhile, the region also experienced steady airline growth from Latin America, the Asia Pacific, and from North America. Egypt, Turkey and Dubai have been long popular destinations for Europeans, but now as more travelers come to explore, they're increasingly shifting out to new areas.
easyJet, the UK's largest airline, will be taking advantage of the new EU Open Skies agreement by offering roundtrip flights to Jordan beginning in March 2011 for only £106. Abu Dhabi, Syria and Tunisia are also seeing more travelers and are expected to ramp up their tourism infrastructure throughout the year (source).
SHIFTS IN VOLUNTOURISM?
The buzz around the growth of voluntourism continues, with Western consumer interest in volunteer trips anywhere between one half and one quarter of all respondents to surveys completed by companies like Tripadvisor, Conde Nast and msnbc.com. According to Peter Yesawich, CEO of YPartnership, a leading U.S. hospitality marketing agency, 6% of all U.S. active travelers took a volunteer vacation in 2009. Even companies like the Ritz Carlton have been getting into voluntourism game at some locations, showing that even affluent travelers are feeling the need to get involved and give back.
Yet even as the niche grows, there's been increasing coverage in the media that voluntourism is, at best, tokenism, and at worst, exploitation of the destination's locals. Other reports relay travelers who've come home unhappy after struggling with overly rigorous work programs or experienced exacerbated cultural clashes instead of a better understanding. Because of this, it is ATN's prediction that there will be more industry focus in 2011 on program planning, marketing and client preparation among all sectors.
Voluntourism.org also reports that some traditional voluntourism destinations, such as many sub-Saharan African communities, are beginning to see a decline in tourist numbers due to increasingly unaffordable costs of university volunteer programs or the personal expenses of footing the bill for several months of living in another country, as well as from the increased media attention on the potential harm short term volunteer tourism can do in, say, an AIDS orphanage. These trends could suggest there an increase in more local voluntourist initiatives, as well as a shift from aid-centric programs to those in sustainable development, which continues to be a main focus across industries.
A DEEPER LOOK AT SUSTAINABLE TOURISM
The 2010 WTM Industry Report found that over a third of senior travel industry executives think "environmentally aware" holidays will be the biggest consumer trend through 2015. ABTA Travel Association predicts tour operators will increasingly participate in certification schemes and give consumers more ethical choices when marketing their trips in 2011, and that consumer focus will be on development projects in host destinations, water conservation, and ethical treatment of tourism workers and host communities who have been negatively affected by tourism influxes.
However, ITB World Travel Trends Report predicts a more discerning eco-consumer with the LOHAS (Lifestyles of Health and Sustainability) traveler as the new premium tourism customer, with anywhere form 5 to 30% of Western populations falling into this movement of "well-off, well-educated, health-conscious and socially and environmentally aware" people. Comprised of a diverse sub-groups with similar attitudes, the LOHAS mindset goes beyond the typical green consumer. Analysts have found them to be open-minded, globally cognizant and actively looking for travel that is socially ethical and environmentally sustainable; they are an increasingly aware and critical of greenwashing practices. ITB points out that the U.S. ecotourism market alone is estimated at $42 billion.
Price remains the top factor with these travelers, followed by sustainability concerns, and only then, brand names. ITB reports that 60% of the LOHAS group sees CO2 compensation as unsustainable, while efficient energy use and waste management and a focus on local community as suppliers were rated most important.*
PLANES, TRAINS, & AUTOMOBILES via NETBOOKS, iPADS, and SMARTPHONES
65% senior executive members think booking vacations with new technologies is the most important consumer movement for the next years.** The same study found that almost 60% of UK consumers who relied on social media sites for travel information did not book their original vacation after consulting their social media communities, with more than a third changing their hotel choice, and 12% switching the country they planned to travel to. Women (74%) and consumers over 55 (80%) were more likely to use TripAdvisor for these decisions, while men (42%) and 25-34 year-olds (52%) utilized Facebook.
Yet ITB maintains that despite the high adoption of social media sites, their use for travel purchase decisions is still at an early stage, with only 20% of people forgoing more traditional websites for the same purpose. Establishing trust, credibility and dependability now is the most critical component as travel suppliers move into social media marketing, along with segmenting social media targets by type and positioning products with a targeted image, with a focus on metrics.*
Meanwhile, smartphones are stealing the limelight with as many as 40% of international travelers already utilizing them. More than 40% of these consumers access destination information on them, and 26% of leisure travellers make booking changes on them while en route; 37% of international travellers access social networks on their phones posting photos, blogs and feedback while still at the destination.*
The competition for travel apps is just getting started, with both big players within the industry (TripAdvisor) and big players outside it (Wikipedia's iPhone app Wikihood) already dominating the game. Augmented reality applications — which use the phone's GPS, camera and compass to overlay images and data for the consumer when they view their surroundings — are popping up in mobile applications offerings (such as Lonely Planet and the Dutch Tourism Board).* More consumers are using apps that provide real-time travel information, such as TripIt and Trip Deck, to manage reservations, connections and track flight and transportation changes as they happen. Facebook Places and Foursquare are among many popular applications that allow people to find out where hotspots are and see where others are "checking in," while a host of other apps (Fwix, Goby) help people locate events, deals, groups of common interests and ratings of places.
* ITB World Travel Trends Report 2010-2011
** WTM Industry Report, 2010
Download the ITB World Travel Trends Report 2010-2011
Download the World Travel Mart Industry Report, 2010
Download the ABTA Travel Trends Report 2011