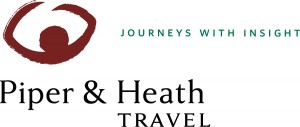 For over 230 years, the Piper and Heath families have been exploring Africa. Their origins were modest. They were traders and farmers and parents and auctioneers; more than a few held various posts in the civil service. As we look into their history we see two main fibers that joined the generations together. They seemed to have a strong affinity for breaking the molds of convention when it came choosing life mates, consistently picking across cultural lines. These pioneers of the family safari also had another burning desire: travel that was authentic and African to the core – no adventure too great.
In this spirit, Piper & Heath was created and a dedication to the people, animals and ecosystems of their homeland forms the backbone of their business principles. The company was founded and is run by Chris Liebenberg, progeny of the Piper and Heath clans. He comes with an impressive list of adventures behind him having worked on the front lines of the poaching wars and being heavily invested in the origins of game reserves and conservation initiatives. In Namibia, where he is from, he is better known by those who live in remote, inhospitable areas where he often pops in during another quest to find an area not yet visited.
In the family tradition, Chris managed to fall in love with a foreign girl from the then far off United States. He convinced her to come live in Namibia and together they travelled, guided and managed a number of camps in Africa. In the time that she lived in Africa, Emily developed a deep love and respect for Chris's home, a passion that shines through in the company they now run together, based in California.
Piper & Heath is a full service African Destination Company that is well versed in handling every sphere and sector of the industry. They will help you learn about the destination with a level of knowledge that can only be gained from having lived there for generations. From the smallest detail to the biggest choices, Piper & Heath will provide holistic insight to an itinerary, never losing sight of the "adventure" part of the experience.
With the main office in San Diego, California, and a satellite support office in Cape Town, South Africa, Piper & Heath is able to take care of every need from the moment you first consider visiting Africa, and sharing the experience with you after you return home. Piper & Heath Travel will ensure that your travel plans are thoughtful, that they "do no harm" and that every need is taken care of professionally. This company is dedicated to Africa and your experience with them will be a rewarding one.
The unique combination that drives Piper & Heath's success is their vast African knowledge base, born from generations of experience, a massive African resource network that can be relied on in any situation, and the company has bases in North America and Africa, ensuring fluid support throughout your journey.
Quote: "It is clear to me that conservation and preservation in Africa rely on financial viability. It is my aim to have tourism bring profitability to areas in need of protecting, thereby assuring their continued conservation status." Chris Liebenberg – Piper & Heath owner.
Quote: "Experiencing all Africa has to offer in all its grandeur will awaken your senses to a world that exceeds your imagination's expectations. In this way, we hope you will gain insight into the continent we so passionately love, and to be inspired to love it as deeply as we do." Emily Liebenberg – Piper & Heath owner.
Click here to connect with Piper & Heath Travel | Africa on ATTA's The HUB.