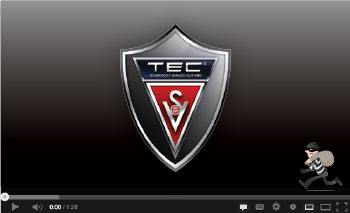 Ketchum, ID – High-tech clothing brand SCOTTEVEST announced a new $1000 anti-pickpocket guarantee covering their unique, hidden-pocket travel clothing. No other clothing company has such a guarantee.
Since the founding of SCOTTEVEST (SeV), travelers have been taking their SeV products along with them on the trips of their lives. They've been using the highly engineered pocketing system to keep all of their valuables, gadgets, and travel essentials safe in those high risk pickpocketing areas of the world. The horror stories are there: travelers setting out for the adventure of a lifetime and coming home missing their phone, money and (gasp) digital camera holding all the amazing memories from their trip. SCOTTEVEST aims to make this occurrence a thing of the past, and is willing to put their money where their mouth is.
Of course, there are many ways to prevent pickpocketing. Scott Jordan, CEO and Founder of SCOTTEVEST explains, "Travelers could always leave their valuables at home, or in the hotel safe, but that defeats the purpose of travel! We design our clothing to look great and have mostly interior pockets, so our customers don't stick out as tourists, and are not targets in the first place. By adding interior zippered pockets engineered for security, our jackets and vests are pickpocket proof. Period."
Being the victim of pickpocketing is a traveler's nightmare, and incidents are more common than you may think – even victimizing the savviest travelers – with an estimated 6,000 thefts per day just in Barcelona, Spain according to pickpocket expert Bob Arno. Even in the "pickpocketing capital of the world," SCOTTEVEST has you covered. SeV's confidence in the engineering and construction of their pocket system has led to their anti-pickpocket guarantee, covering up to $1000 in losses from vests and jackets with up to 26 pockets. All of the pockets are ergonomically designed to take into account the things people carry, such as iPhones, cameras, tablets, sunglasses, etc. The clothing was developed to conceal telltale bulges and enable you to easily access and use your devices while keeping them safe.
"Of course there is some fine print," explains Jordan. "But as a traveler, it's all very reasonable and ensures that you are wearing your SeV in the best way to keep your valuables safe.  It was easy for us to offer this guarantee after hearing from our long-time customers that they have never been pickpocketed wearing an SeV, even when non-SeV wearers in their travel groups have been.  Just follow the suggestions about how to carry your valuables and you'll be safe." You can find more information about SCOTTEVEST's anti-pickpocket guarantee here.
Contributing members are responsible for the accuracy of content contributed to the Member News section of AdventureTravelNews.