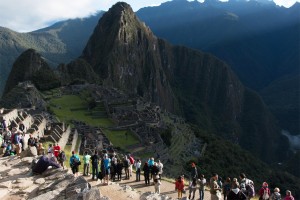 Peru Best Tours is a destination management company (DMC) based in Lima, Peru with branch offices in the USA. We specialize in arranging customized high quality tours in Peru for travel agencies and individual travelers. We also operate other amazing destinations in Ecuador, Bolivia, Argentina, Brazil and Chile.
With over 7 years of experience operating private trips and group tours, travelers can expect fascinating vacation opportunities to more than twenty destinations in Peru, the land of the Incas. Our company is conscious of each traveler's expectations, taking into account their travel budget, special amenities, places of interest and all sorts of elements that will make a trip or holiday memorable. We are the best option to organize a trip from start to finish and tailor the itinerary according to each person's interests and needs.

Our ultimate goal is to deliver the best possible travel experience while visiting one of the top world's amazing destinations. Our itineraries include a wide range of experiences such as cultural immersion, history-archaeological, culinary, nature and wildlife observation, adventure and ecotourism, just to name a few. Operating in a sustainable way, not only caring for the environment by lowering our footprints but also making sure local communities are supported as well.
We will work with our clients until the itinerary is exactly as they require. As locals, we have the knowledge and will provide expert advice on what the best route is or what to bring, top restaurants and more important, what the best cost/value option is in any particular case.
We ensure peace of mind during the whole trip: should any problem arise (unexpected illness, missed luggage, etc.) our clients are covered by our free Travel Insurance included in every vacation package. A local cell phone is also provided by us upon arrival, allowing travelers to get in touch with our 24/7 English speaking helpline.
Accommodation is for sure an important part of the travel experience, therefore, every year we visit each destination to look for new hotels and to verify that the services provided by the ones we already work with still meet our high quality standards.
Our professional guides are regional experts and affiliated to AGOTUR (Association of official tour guides). We ensure our guides are informative, interesting and fun to be around.
In Peru Best Tours, we pride ourselves on having great individuals as part of our team. All of them have years of experience in the hospitality industry. Our expert Travel Advisors will use their passion to help in the planning of the perfect trip to Peru and our operations team is available 24/7 to assist travelers in last minute requirements and any possible contingency.
Peru Best Tours has received nothing but positive amazing reviews and been highly recommended by travelers from all over the globe on forums of important travel sites like TripAdvisor, Fodor's and Footprint Travel Guides.