Understanding Underwriting, Risks and Security
Thursday, January 15
10am PST / 1900 CET
What happens between when a credit card is swiped and when the funds land in your account is a process that is easy to overlook but is crucial to consider, especially for companies in the travel industry, considered a "restricted" industry by merchant service underwriters. Any ATTA member based in the US, Canada or Mexico who currently accepts credit card payments or would like to start accepting credit card payments should jump in to this webinar to learn how it's done.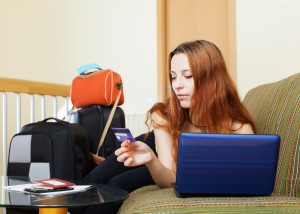 Hosted by NXGEN, the ATTA's preferred merchant services provider and a leader in the card payment services for over a decade, this webinar will cover:
Expectations and challenges with opening a merchant account in the travel industry
Requirements and why they are in place
How to secure your online payments
Keep your information and your customers safe and secure
NXGEN's security options and creative underwriting tips to controlling your customer's risk
Guest Presenter:
Tyler Tyree, Business Development Director, has over eight years of experience at NXGEN Payment Services and is a great resource in the merchant service industry. He has been the primary point person in the ATTA's program, providing this valuable benefit to its members since the inception in 2011.
Tyler has extensive knowledge of underwriting requirements and how to navigate the ins and outs of risk from in the travel industry. Tyler is a 6th generation Montanan and an avid outdoor enthusiast. Tyler has two lovely 13-year-old boys and lives in Columbia Falls, Montana, where they are minutes away from Glacier National Park, Flathead Lake and Big Mountain at Whitefish Mountain Resort.
Webinar Presenter
Tyler Tyree
Business Development Director, NXGEN