Butterfield & Robinson quadruples its number of walking trips since 2010 in its fastest-growing category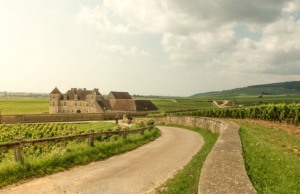 Butterfield & Robinson, the world's premier active travel company is celebrating major growth in luxury walking trips by highlighting its newest and most popular trips. Since 2010, B&R has seen a 153 per cent increase in bookings on walking trips, with an average yearly increase of 13 per cent in bookings in the same time period.
In 2018 B&R has seen an increase of over nine per cent in travellers booking walking trips, and its walking portfolio has grown from 28 trips to 112 published and private trips in the last eight years.
"We're extremely proud to offer our travellers a roster of popular European and Expeditions-based trips in Asia, Latin America and Africa," says Norman Howe, CEO and president, B&R. "Anticipating and reacting to the demand in active luxury trips with a focus on hiking and walking has been essential to the growth of this segment. We're thrilled to continue growing our offering for new and returning B&R travellers."
In 2019, B&R will officially quadruple the number of walking trips offered in 2010, with six of its newest trips departing in the UK, Italy, Romania and New Zealand – the latter departing as early as January. The two new Italian itineraries, Puglia to Matera Walking and Sardinia Walking, represent the fastest-growing country for B&R, while Puglia specifically is the company's most popular destination.
"In Italy alone, we've created a boat-based walking trip for smaller groups in Sardinia, while Puglia to Matera serves to expand our footprint in B&R's most popular destination in the EU," says Laura Benn, Sales Manager, B&R. "From unbeatable UNESCO heritage sites to impressive, beautiful walks along lakes and at the foot of mountains, we're keeping an eye on our newest walking trips to see if they can challenge our annually most-booked trips."
Contributing members are responsible for the accuracy of content contributed to the Member News section of AdventureTravelNews.