Shelley Wright launches new book aboard Adventure Canada's Expedition to the Canadian Arctic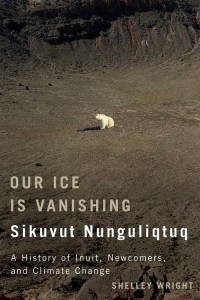 Port Credit, ON – Author and Inuit advocate Shelley Wright reveals her latest nonfiction work Our Ice is Vanishing/Sikuvut Nunguliqtuq: A History of Inuit, Newcomers, and Climate Change aboard Adventure Canada's Northwest Passage expedition, September 8th to 22nd, 2014. A book launch like no other, the event will allow Wright to showcase her work among the very icebergs, wildlife and northern communities that first sparked her interest in one of the world's most dynamic environments: the Canadian Arctic. Adventure Canada guests will enjoy an intimate reading and exclusive book signing from Wright, while sailing through a world ruled by ice.
"I have never felt more conscious of being in a particular place on this earth than when in the Arctic," says Wright. "Adventure Canada gave me the opportunity to see the Arctic in a way I could never have done without them. I fell in love with the beauty of the land and sea, the majesty of this vast area, and I learned to think globally while focusing on the local."
In Our Ice is Vanishing, Wright unlaces the intricate legacies of exploration, intervention and resilience in the Arctic. The book interweaves scientific and legal data, Arctic history, and personal anecdotes and photographs from Wright's life and travels in the Far North to the forefront of the international climate change debate. Most of the photographs in her book were taken while Wright travelled with Adventure Canada, the family-owned expedition company offering ship and land-based adventures to the Arctic, Greenland and Eastern Canada.
"Shelley is an unshakable advocate for Inuit and Indigenous peoples' rights. As part of our onboard resource team, she truly elevates our guest's experiences and understanding of climate change as it relates to Inuit," says Cedar Swan, Adventure Canada Vice President. "Having Shelley launch Our Ice is Vanishing in the Northwest Passage with us couldn't be more special."
Adventure Canada offers voyages to the Northwest Passage twice yearly, travelling between Greenland and the Canadian Arctic. During this iconic journey, guests will visit Inuit communities, search for polar bears, witness calving glaciers and sail dramatic fiords.
About Shelley Wright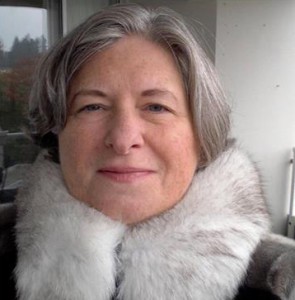 Shelley Wright has lived and travelled in the Arctic for more than ten years beginning with her experiences as the Northern Director of the Akitsiraq Law School based in Iqaluit. She has published widely as an academic on Indigenous and women's issues and is the author of the forthcoming book Our Vanishing Ice/Sikuvut Nunguliqtuq: A History of Inuit, Newcomers and Climate Change in the Arctic published by McGill-Queen's University Press (Fall 2014). Most of the photographs in this book were taken while she was a passenger with Adventure Canada on her many trips with them in the Arctic. Her special interests include the history of the Arctic from both a European and an Inuit perspective, the creation of Nunavut and the circumpolar lands of the Inuit known as Nunaat (including Greenland, Canada, Alaska and Siberia), legal questions surrounding sovereignty and Inuit rights, resource development, climate change and the impact of changes to the Arctic environment and the people who live there. She is a committed advocate for Inuit and Indigenous peoples' rights as well as an enthusiastic amateur photographer and singer.
Contributing members are responsible for the accuracy of content contributed to the Member News section of AdventureTravelNews.