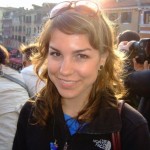 Editor's Note: This gear review is a guest post by Mallory Ayres, Outdoor Prolink's Gear Head. You can find out more about Outdoor Prolink's here.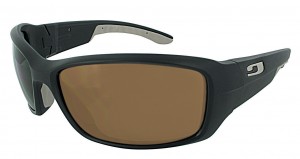 Our Outdoor Prolink team is united by our complete obsession with outdoor gear. Sure,  you can probably label us freaks, but the smell of new hiking boots out of the box, the feeling of running a finger down a brand new, cold, gleaming carabiner, and the joy of sliding on a pair of really sweet sunglasses is what makes us tick. As members of the ATTA and outdoor professionals who use outdoor gear every day, we know how important it is to you too. Our pro purchase program offers deep discounts to outdoor professionals on over 70 top-quality brands like La Sportiva, Scarpa, MSR and Mountain Hardwear, with thousands of products available at 30 – 45 % off MSRP. If you are a paid outdoor professional, you should qualify for our site. To apply, simply go to www.outdoorprolink.com and click 'Register Today.' Be sure to send in a piece of supporting documentation like a current paystub or letter from your employer to prove your full-time employment. Gear is our passion, and we want to share it with you. Get on board with OPL and never pay retail for your gear again!
We once asked our Outdoor Prolink pros if they would rather only drink water that had been treated with iodine tablets for the rest of their lives or never be allowed to clean their smudged sunglasses. The resounding, vehement answer was the iodine tablets. As one pro put it, "Not being able to wipe smudged sunglasses is inhumane backcountry torture." There is no arguing that clear vision makes all the difference in the outdoors, so a good pair of sunnies is key. I've always heard good things about Julbo glasses, but when I had a chance to test the Julbo Run first hand, I was astounded at the overall quality of the lenses. The Run is a multi-sport performance pair of sunglasses developed with the input of mountain bikers. When I slipped them on, the early evening light glowed rosily and illuminated the rich greens and browns in the field outside our office. Everything looked clearer, brighter, and richer. They thrive in bright sunlight as well. Even with quality lenses sometimes eyes feel strained after hours in the sun, but not with the Julbo Run. On a scorching sunny day last week I wore them hiking and my eyes felt protected all day. The Polarized lenses also cut down on glare.
The glasses have a curved, face-hugging frame with wide temples for additional side coverage. The lenses on the glasses are actually pretty wide as well, which is nice because it offers more protection, and looks more stylish than some performance sunnies. The style is also very universal – they look just as good on me as on my boyfriend (which is why I've had to store them in a secret hiding place). I have a fairly round face, but these glasses fit my face perfectly. They stayed on, but weren't too tight. They have grips on the stem ends and nose that keep the glasses in place without feeling sticky, and the nose pad also aids in absorbing shock. Between the nose and the stem pads and the wraparound fit of the glasses, I rarely had to adjust them in action (hiking, biking and running). Even riding over rocks and through ditches didn't jar the Run. They also fit well under hats and helmets – a key feature.
The Verdict: The Run's superb lenses, performance fit and attractive style make them a go-to summer pick, no matter what sport you choose to do.
MSRP: $120.00
Pro Price: $63.00