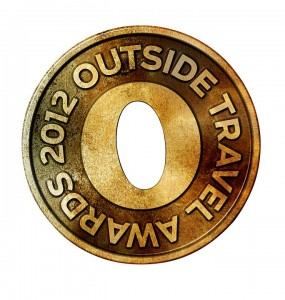 Aspen, CO – One World Trekking's Sacred Tsum Valley Trek in Nepal has been selected by Outside Magazine, America's leading multimedia active-lifestyle brand, as a recipient of its first-ever Active Travel Awards.  One World Trekking has received the honor of 2012 Himalayan Trip of the Year. The full list of award winners will be published in the April issue of Outside magazine, available on newsstands March 13, 2012 and online at Outside Online.
To select this year's awards, Outside tapped their global network of correspondents to showcase a definitive roundup of the best new adventures, exotic retreats, beaches, local food, bars with a view, on-time airlines, screaming deals, gorgeous islands, and more. The awards reflect more than just a collection of unforgettable trips – it's a road map to life-changing experiences. The issue also highlights a list of the best online travel tools as well a roundup of Outside's all-time favorite destinations.
"We pride ourselves on developing unique and off-the-beaten-path Himalayan trekking adventures", says One World Trekking's director Andy Crisconi. "We are thrilled that our new adventure into Nepal's sacred Tsum Valley made the Outside list. It will truly prove to be a life-changing experience for those joining us in October", Andy continues.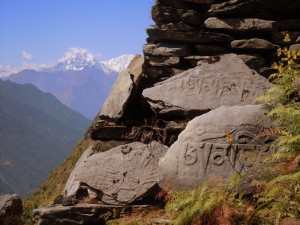 "Outside magazine has long been one of the world's most trusted advisors for active and adventurous travelers," says Outside editor Christopher Keyes. "This year we've bottled up 35 years of collective wisdom to select our first Outside Travel Awards, an annual edit franchise that honors the best trips, hotels, lodges, luggage, islands, and new destinations that will be an invaluable travel resource for years to come. Outside is America's leading active lifestyle brand. For more than 30 years, Outside has covered travel, sports, adventure, health, and fitness, as well as the personalities, the environment, and the style and culture of the world Outside.
Since 1988, One World Trekking has been creating, organizing and guiding the classic treks and epic journeys of the great Himalayan lands. Specializing in small group and custom-designed adventure travel, One World Trekking has over two decades of experience traveling with groups to the far corners of Nepal, Tibet, China, Bhutan, India and the Karakoram Mountains.
For further information on One World Trekking and to view their 2012 program of Classic Himalayan Treks and Epic Himalayan Journeys, please visit their website at: http://oneworldtrekking.com/
View the details for the award winning trek to the Sacred Tsum Valley. October 7 to 27, 2012.
Contributing members are responsible for the accuracy of content contributed to the Member News section of AdventureTravelNews.