After more than a month at sea, all guides and crew aboard our three main expedition vessels have returned safely and in good health from the Antarctic travel season.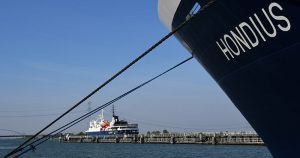 Hondius was the first to arrive, reaching our home port of Vlissingen on April 20. She was able to disembark all her guests in Ushuaia, Argentina on March 18, shortly before local and national regulations in Argentina made disembarkation impossible.
Plancius and Ortelius, however, were forced to divert to another port due to these regulations. Initially, the vessels headed toward Buenos Aires. But once that port also closed, the two vessels proceeded to Montevideo, Uruguay.
In Montevideo, passengers were allowed to disembark trough a "corridor sanitaire" instated by the Uruguayan government. This required guests to first secure a valid airline ticket for onward travel, after which they were able to disembark between March 25 and 27.
Oceanwide Expeditions had no control over these unforeseen circumstances and governmental measures, but we are grateful to Uruguayan authorities for providing our passengers the possibility to travel back home.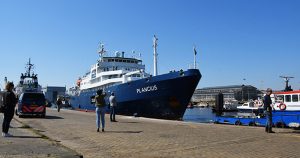 During their days at sea, both our guests and staff demonstrated admirable cooperation and patience in the face of the considerable anxiety, uncertainty, and often-conflicting reports resulting from the global coronavirus pandemic.
Oceanwide crew and guides did not stop working until every passenger was able to find a ticket home, a difficult thing to do in a world witnessing mass travel restrictions and moment-by-moment flight cancellations.
At the time of disembarkation, all Oceanwide passengers, crew, and guides were 100% virus-free. And as of this press release, all of our returning staff have remained so.
Not only are we grateful for the monumental efforts of our guides and crew, but we are pleasantly surprised by the influx of positive reports sent to us in the last few weeks from guests who were caught up in this unusual ordeal.
To have such kind words to say about your travel provider after experiencing such hardship on holiday makes us extremely proud of our staff, passengers, and our place in the polar expedition world.
Contributing members are responsible for the accuracy of content contributed to the Member News section of AdventureTravelNews.