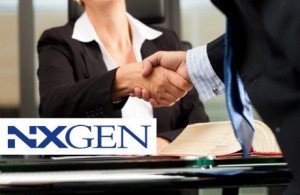 NXGEN has reached a milestone August 4th, 2017 celebrating 15 years of business. The company has grown from the dreams of Founder/CEO, Thomas P. Nitopi, to a global leader in the payments industry with a footprint in more than 30 countries and sales volume reaching over $5 billion in 2016.
"When my wife and I started this company in 2002 we never expected it to be such an international success. We must give most of the credit to our employees who have believed in our goal of becoming the largest sales organization, globally. Terrie and I want to thank everyone who has been part of the success story of NXGEN International. Thank you all!" commented Tom Nitopi, Founder, and CEO of NXGEN International.
Giuseppe Caltabiano, President, NXGEN International added, "NXGEN began its business in the USA. In 2005 we crossed the border by creating our Canadian subsidiary, NXG International. Today, NXGEN is the ONLY MSP in the world able to offer payment services in 30 countries through our WorldAccess program! I am thankful for the team and its execution of the plan through these 15 years of constant growth and change."
NXGEN set itself up for growth by setting its vision on the international market. NXGEN launched the WorldAccess program in 2015 which allows ISOs, MSPs and Sales agents in any of 30+ countries to sell within these countries and get paid in their home currency. NXGEN was recognized for this innovative program by the Electronic Transaction Association in 2016 and named Independent Sales Organization (ISO) of the year.
NXGEN continues to develop proprietary software to help ISOs manage their sales organizations on a daily basis. NXGEN brings the best in technology in payment solutions to its sales force, while consistently abiding by its core values of "Absolute Integrity, Respect, and Excellence." NXGEN's ability to look forward and anticipate stakeholder's needs has helped the company grow over the past 15 years and offers promise for future expansion.