Industry's First Adventure Travel Program Marks 16 Years of Life-Changing Experiences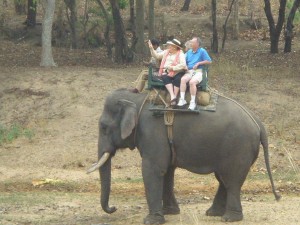 New York, NY – Virtuoso's® Active and Specialty Travel (VAST) 2015 catalog, featuring once-in-a-lifetime itineraries, is now available. Virtuoso developed VAST more than 16 years ago after identifying demand from travelers who were seeking equal parts luxury and adventure in their excursions. With the most established and longest-running active and specialty travel program in the industry, Virtuoso has carefully cultivated a roster of top-notch travel partners matched with specially trained advisors to collaborate with travelers who would rather do than see.
The catalog features a curated collection of authentic experiences, offered in both English and Spanish, and satisfies the growing demand for adventure travel, which has been reported as a dominant trend in Virtuoso's Luxe Report* for the past five years.
VAST journeys immerse travelers in captivating destinations and cultures while supporting sustainable tourism. Distributed to 70,000 adventurers, the catalog showcases the diversity of suppliers in the VAST portfolio. Included experiences range from walking on icebergs in Canada's arctic islands and exploring the hoodoos at Bryce Canyon, to visiting one of the world's greatest dinosaur fossil sites in Mongolia and seeing the cave temples on Mumbai's Elephanta Island.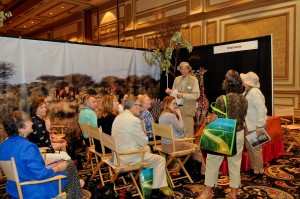 "VAST was the original travel trade adventure program, which created a community of advisors and suppliers. This program has set industry standards, instilled loyalty with its participants and resulted in increased demand for these types of active vacations," explained Cece Drummond, managing director, Destinations & Experiences at Virtuoso.
VAST brings together companies that offer these experiences with travel advisors who specialize in this niche. This year, more than 500 Virtuoso advisors, 40 suppliers, and five tourism boards are participating in the program. Virtuoso statistics show that VAST members book 18% more travel from VAST suppliers than advisors not participating in the program. In 2014, VAST sales grew by 26% over 2013.

The success of VAST advisors is due to partner trainings, specialized sales skill-building sessions and access to VAST Masters – longtime participating advisors with a strong track record of selling active and specialty travel. As part of its extensive training program, the ninth annual VAST Globe Trotting event will take place August 8, 2015 during Virtuoso Travel Week (August 8-13) in Las Vegas. The day-long session, which was rated the top professional development session at Virtuoso Travel Week in 2014, will take participants on a virtual around-the-world field trip. Members will meet with each supplier for seven-minute sessions, allowing them to capture the essence of each experience or destination.
* The Luxe Report results are based on an annual survey of Virtuoso's elite travel advisors. Recognized as an authoritative trend predictor, the report forecasts luxury travel directions and favored destinations.
Contributing members are responsible for the accuracy of content contributed to the Member News section of AdventureTravelNews.