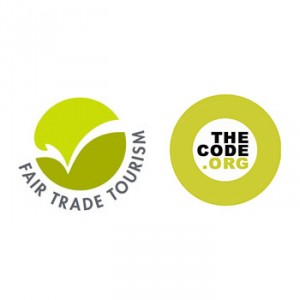 Fair Trade Tourism is proud to launch its powerful and thought-provoking new video aimed at raising awareness of the scourge of the commercial sexual exploitation of children (CSEC) in the tourism industry.
While Tourism is not responsible for crimes against children, there is a clear connection between the tourism industry and CSEC around the world. South Africa is not immune. All manifestations of CSEC are occurring in South African travel and tourism: child prostitution, child sex trafficking, child pornography and child sex tourism, and tourism infrastructure can often play an inadvertent or intentional role in these crimes against children. It is used as both the mechanism for gaining access to children and the venues in which sex crimes are perpetrated. Offenders use all forms of tourism services, including accommodation, transport, entertainment, travel agencies and tour operators to facilitate deplorable sexual crimes against children. While the magnitude is unclear, international experiences have demonstrated that the risks of CSEC escalate as tourism continues to grow.
Protecting children should be a tourism imperative. However, it is necessary to understand how CSEC occurs in the tourism sector in order to effectively combat it. Equipping tourism professionals with awareness of CSEC is the first step. The Tourism Child Protection Code of Conduct (The Code) is an international industry-driven initiative with a mission to provide awareness, tools and support to the tourism industry to prevent CSEC. The goal of The Code is to work with travel and tourism companies to combat CSEC in the sector.
As southern Africa's leading responsible tourism NGO and the official Local Code Representative for South Africa, Fair Trade Tourism has been mandated by local and international stakeholders to drive implementation of The Code in South Africa. To this end, Fair Trade Tourism has been working in close co-operation with the industry's leading public and private sectors and stakeholders to raise awareness of CSEC and help eradicate it.
Against this backdrop, Fair Trade Tourism's video, entitled "Protecting children from child sex tourism in South Africa" has been produced with the proud support of ECPAT Netherlands and can be viewed below:
Contributing members are responsible for the accuracy of content contributed to the Member News section of AdventureTravelNews.