"Base Camp Greenland" Showcases Arctic Coastal Wilderness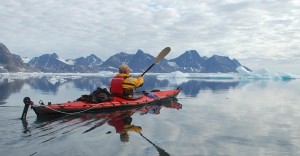 Boulder, CO – Natural Habitat Adventures, the world's premier nature travel company, is proud to introduce a new way to explore the Arctic wilderness of Greenland in surprising luxury: Natural Habitat's Base Camp Greenland, coming online in 2015.
The 9-day, 8-night adventure, limited to just 12 travelers, will be offered four times in 2015: August 1-9, August 9-18, August 18-26 and August 26–September 3.
"Till now, Greenland's remote east coast, carved by glaciers and rent by deep fjords filled with icebergs, has been inaccessible to all but the hardiest travelers," said Ben Bressler, Natural Habitat's founder and president. "Base Camp Greenland is changing that."
The centerpiece of the trip is a four-night stay at Base Camp Greenland on Sermilik Fjord, the heart of a region known as the "Arctic Riviera" for its many dry, sunny summer days. Amid Greenland's most dramatic scenery, guests will go whale watching, sea kayaking, hiking, and visit traditional Inuit villages. Excursions are guided by Natural Habitat Expedition Leaders, among the Arctic's most experienced naturalist guides.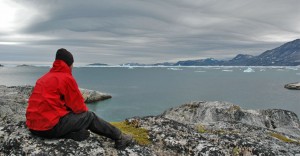 The new expedition ecolodge offers all the amenities of a deluxe African-safari-style camp. Private tent-cabins will have heating, carpet, beds with duvets and pillows, en suite toilets and washbasins, and verandas with stunning views. Private hot showers are available in a separate facility. A camp chef prepares fresh and creative meals in the common area where guests gather for dining, relaxing and interpretive presentations.
The camp enjoys a view of the Greenland Ice Sheet – the worlds' second-largest ice mass – where guests will have a close-up vantage point on the dynamics of global warming, as glaciers spawn gigantic icebergs and meltwater rivers form in front of the ice cap.
Base Camp Greenland is the vision of Natural Habitat's 'Chief Exploratory Officer,' Olaf Malver, an Explorers Club member who has been to Greenland 26 times and pioneered many kayaking 'firsts' there. He says it's designed to offer guests a chance to explore some of Greenland's wildest territory in a new mode: neither a physically demanding backpacking expedition, nor a sedentary cruise on a ship with a hundred or more passengers.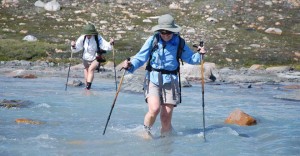 Malver says Base Camp Greenland's location is ideal. "It's remote, majestic, and nature feels huge here, like few other places in Greenland. Yet it is relatively easy to reach from Iceland."
Natural Habitat's Base Camp Greenland trip begins in Reykjavik, Iceland, with a group flight to Kulusuk, Greenland, then continues by helicopter to Tasiilaq, the small administrative center of East Greenland. After a 3-night stay in Tasiilaq focused on Greenland's native Inuit culture, with whale-watching, kayaking and hiking excursions, the adventure continues with a boat ride from Tasiilaq to Base Camp Greenland for four nights, before returning to Reykjavik for a final night.
Contributing members are responsible for the accuracy of content contributed to the Member News section of AdventureTravelNews.