Stunning Namibian Safari Offers Unique Wildlife, Culture and Scenery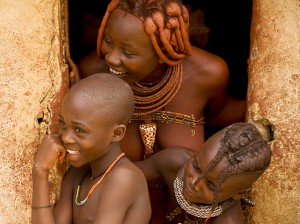 Denver, CO – Africa Adventure Consultants' 10-day adventure, Namibia: Secrets Revealed has been named as one of the world's 2014 "50 Tours of a Lifetime" by National Geographic Traveler magazine.
Namibia: Secrets Revealed explores Namibia's extreme deserts, rich traditional culture and unique wildlife. Pricing for the safari starts at $4,995 per person, double occupancy, exclusive of air. The all-inclusive tour includes unique and exciting activities such as searching for endangered black rhinos and desert-adapted elephants in Damaraland, exploring pre-historic rock art at the UNESCO World Heritage Site at Twyfelfontein, and enjoying authentic cultural visits with traditional tribes such as the San and Himba. The safari finishes with a visit to the AfriCat Foundation at Okanjima, which focuses on research and rehabilitation of Africa's big cats including lions, cheetah and leopards.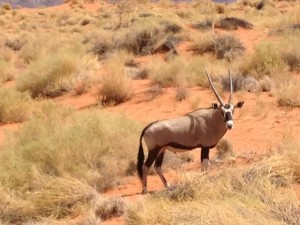 "We are so honored to have our Namibia: Secrets Revealed safari named to National Geographic Traveler's 50 Tours of a Lifetime," said Africa Adventure Consultants President Kent Redding. "Namibia is not as well-known as some of its Southern Africa neighbors, but it certainly deserves to be. This trip will give visitors a taste of what makes Namibia so special."
Namibia: Secrets Revealed is a private trip and can be customized based on the interests of guests. Extensions to fascinating areas – including the great sand dunes of Sossusvlei, the wide-open spaces of Wolwedans, and the ultra-remote and exclusive Kunene region – can easily be arranged for an additional cost.
"This year marks the 30th anniversary of National Geographic Traveler, which has always looked at the world through the lens of culture, nature, and history. The tours we selected go beyond destination to add meaning and context," said Norie Quintos, executive editor of National Geographic Traveler magazine. "They open the mind to new possibilities, new connections, new ways of thinking-all critically important given the world's complex issues." The full "50 Tours of a Lifetime" list can be viewed here.
Contributing members are responsible for the accuracy of content contributed to the Member News section of AdventureTravelNews.