New York, NY – National Geographic's Center for Sustainable Destinations (CSD) and Norwegian coastal liner Hurtigruten have signed a cooperation agreement to safeguard and enhance Hurtigruten's unique destinations along the Norwegian coast — known as some of best destinations in the world.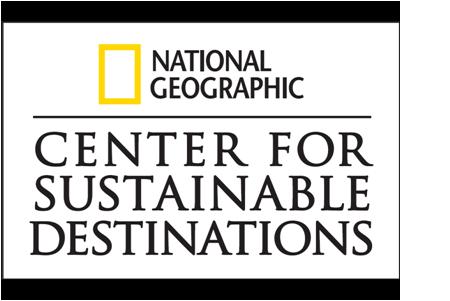 "Hurtigruten is unique in the world. With Hurtigruten you are really a part of Norway, part of a Norwegian tradition — the crew is Norwegian, the food and experience is Norwegian. Hurtigruten is uniquely identified with the country in which it operates. That's not true with conventional cruiseliners," says Jonathan Tourtellot, National Geographic CSD Director.
The cooperation agreement has been established with the intent to help Hurtigruten to become even better — following a code of good practices. Hurtigruten has served the passengers, the ports and the Norwegian coast since 1893 bringing freight and passengers between 34 daily ports of call year round. This history of service gives the coastal voyager an insight beyond a travel product; and in many ways already fulfills much of National Geographic geotourism principles: to sustain or enhance a place's geographical character by maintaining the destination's distinctiveness – its nature, culture, history and the well-being of its residents.
"National Geographic pinpoints what we understand is the unique character of Hurtigruten. In many ways Hurtigruten has a mission besides presenting the beautiful Norwegian coast to tourists. This mission is exercised in cooperation with our environment – with our destinations as our local partners. Hurtigruten supports and depends on strong and sustainable destinations and wants to improve our skills and performance on this field. By doing this we will enhance what makes Hurtigruten unique in the world", states Hurtigruten CEO Olav Fjell.
National Geographic CSD, with their knowledge of sustainable destinations and geotourism, is a recognized leader in one of the world`s largest industries — tourism. For Hurtigruten this cooperation is seen as a confirmation of good practice and but also as a possibility to improve skills within a field that is becoming more and more important for future tourism.
"This cooperation will strengthen and clarify Hurtigruten's unique position as the original coastal voyager. The Norwegian fjords have already won several prizes as the world`s best travel destinations. This happens partly because Norway as a nation has the wisdom to manage our nature and our culture with sense and in a sustainable way. After almost 120 years in service it's vital that Hurtigruten operate in accordance with sustainable principles related to both nature and our destinations along the coast," says Christian Bue Nordahl, Global Brand Manager, Hurtigruten ASA.
Contributing members are responsible for the accuracy of content contributed to the Member News section of AdventureTravelNews.