The pioneers of adventure travel launch a fully custom travel division in 2019
As the new year kicks off, the adventure travel company MT Sobek announces enhanced custom travel offerings, including a new dedicated team providing custom travel services in the western US and Peru, with additional destinations in the Americas to follow later this year. Every itinerary will be personalized and customized and can range in size from a solo traveler to a large group, and will include all accommodations. In the western US, these itineraries will be concentrated in California, the Rockies and National Parks and will be either self-driven with a mix of private guided tours and activities, or fully-escorted with a driver-guide from start to finish. In Peru, the focus will range from adventures in the mountains, including Machu Picchu to more cultural journeys in Lima and Cusco, and all itineraries will be fully escorted.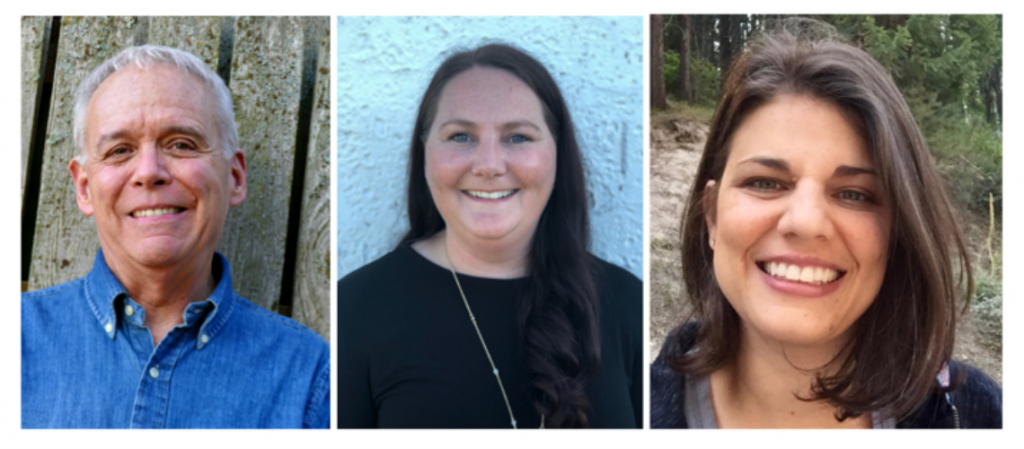 "The Custom Travel Americas team is a new dedicated group for MT Sobek focused exclusively on crafting the most personal, custom active itineraries for our guests. We launched these regions based on demand from our guests and the regional expertise of our new team," said MT Sobek President and CEO, Kimberly Daley. "MT Sobek isn't a stranger to designing custom trips, however, we've just now created an entire team dedicated to doing so in order to elevate our ability to provide the focused nuances and flexibility that is vital for this segment. In our 50th year, this also takes us back to our roots where our founders hand-crafted itineraries for pioneering adventurers, we look forward to growing this from the Americas to span the globe with a team to match."
The new custom trips are designed and operated by a small, elite team of MT Sobek staffers, including Mark Campbell. Mark has over 30 years of marketing, communications and general management experience. His background includes travel and hospitality, consumer packaged goods, and specialty retail. Mark has held senior management positions with Virtuoso, TCS Private Jet Expeditions, Mountain Travel Sobek, Kimpton Hotels & Restaurants and National Parks Revealed. In November 2018, Mark re-joined MT Sobek as General Manager, Custom Travel. In this newly created role, he heads up a small team that designs and operates MT Sobek's new custom journeys. Reporting to Kimberly Daley, MT Sobek's President & CEO, Mark also oversees various marketing and business development initiatives.
"I'm thrilled to be back with the MT Sobek family, especially in this new capacity," said MT Sobek's General Manager of Custom Travel, Mark Campbell. "We've built an experienced team that are experts in customizing adventures especially in the Western United States and Peru. Their passion and dedication in designing these one-of-a-kind adventures for individuals and families is what sets them apart and elevates the offerings for MT Sobek, especially in this region with such great demand- it's why we've launched the Custom Travel in the Americas first."
Mark is joined by Melissa Ladvala, Sales Manager for Custom Travel. Melissa spent several years in sales, marketing and events for the ski industry which allowed for travel, road trips and exploration in the summer months. Melissa then found her way into adventure travel sales with both Austin Adventures and most recently Revealed America, which allowed her to combine her passion for the National Parks, and her expertise in developing extraordinary custom journeys. Now, having joined the Custom Travel team, she continues to use her sales expertise to help tailor world class trips with MT Sobek. Melissa has recently been awarded the A-List Top Travel Advisor status by Travel + Leisure.
Also joining the team as Operations Manager for Custom Travel is Mindy Teini, another experienced leader in the outdoor, adventure travel industry. After studying abroad, and 10 years of international travels, she put roots down in Montana and started to work in adventure travel—driven to share her knowledge and deep love of traveling with others. Mindy previously worked in sales and operations for both Austin Adventures and Adventure Life.
Working together, this team of custom and adventure travel specialists add a vital new offering to MT Sobek, celebrating its 50th anniversary in 2019.
Contributing members are responsible for the accuracy of content contributed to the Member News section of AdventureTravelNews.