A legacy of historical global exploration shines with a Golden Birthday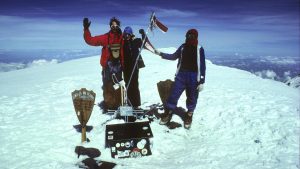 This month, California-based adventure travel company, MT Sobek, celebrates its 50th anniversary and its pioneering legacy as The Adventure Company, exploring untouched corners of the world with active adventure travelers since 1969.
Before 1969, the Sierra Club and similar organizations planned adventure outings and smaller scale travel, but commercial adventure travel really began when Leo Le Bon, Barry Bishop and Allen Steck founded Mountain Travel. That year, Le Bon was already working in the travel industry when he met noted alpinist Barry Bishop in Nepal. Bishop, a force in mountaineering, was part of the first successful American summit group in 1963 and the two of them had a life, and industry-changing realization about creating a business around commercial travel, specifically trekking. With that thought, and with the addition of Steck, who pioneered the Steck-Salathe Route up Sentinel Rock in Yosemite, the trio launched Mountain Travel and the format that we now know as adventure travel.
Not long after, in 1973, Richard Bangs, Lew Greenwald and John Yost founded Sobek Travel. Like Mountain Travel, Sobek was founded to commercialize the passion of its founders—in this case, river running (Sobek counts 35 first descents in its resume), and the two companies merged in 1991.
"To be able to celebrate this milestone means that we've continued to fulfill and live out the MT Sobek founders' dreams of sharing the world with others," said MT Sobek President and CEO, Kimberly Daley. "To date, we have traveled to more off-the-beaten-path destinations, and tackled first descents and inaugural ascents than any of our peers. While we continue to stick to our roots—mountains and rivers—we have significantly expanded our offerings to meet evolving needs of our guests with hiking & walking, adventure cruising, family, wellness, women's adventures, and more. Our goal is to share adventures with as many people as possible; to give them the confidence and the comforts of traveling however works best for them."
In August 2018, MT Sobek went through a brand refresh complete with a name update (formerly Mountain Travel Sobek), a revamped website with an online booking portal, an upgraded customer interface, and an expanded adventure portfolio with new travel interests and 60 new cutting-edge trips added to their catalog, including a new trip to Iraqi Kurdistan. The brand has also created new wellness, women's, and family adventures. "This enables guests to have control in designing their travel preferences and ongoing adventures. Our goal is to reach adventurers of every age, gender, and ethnicity," continued Daley. "The new trips reflect this new direction."
Additionally, MT Sobek launched a Custom Adventure Team who specializes in designing unique fully customized trips for singles, couples, and small groups.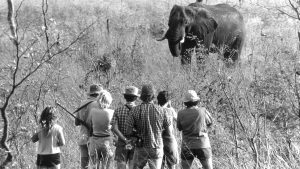 "MT Sobek offers the broadest range of active adventure travel trips to far-flung corners of the planet ever provided by a single company," said co-founder Richard Bangs. "To see MT Sobek continue to be a leader in the adventure travel space by educating guests on foreign cultures and experiences for five decades is the greatest gift of all."
Looking ahead to the future, MT Sobek is dedicated to not only finding exceptional places in the world, but in taking responsibility in preserving them for coming generations. "We promise to continue our quest for responsible travel as we mark our role as leaders of the next big adventure, no matter where in the world it may be," said Daley.
A towering travel icon, MT Sobek created the category that gets millions of people to the far-reaching corners of the world, and has been named the "World's Best Tour Operators and Safari Outfitters" by Travel + Leisure, "Top 5 Best Adventure Travel Companies on Earth" by National Geographic Adventure, and "Best Outfitter" by Men's Journal. As testament to their excellent reputation as leaders in travel, they have earned preferred travel outfitter status for National Geographic Active Expeditions, Active New York Times Journeys, and Smithsonian Active Journeys.
Over 75 top adventure guides from around the world will join the Emeryville team for their 50th Anniversary Leader summit in April to share knowledge and pave the way towards the future of adventure travel. MT Sobek will also host 50th Anniversary celebrations across the U.S.. Current cities include Oakland (April 11), Seattle (April 16), Los Angeles (April 18), Chicago (October 8), and New York (October 10).
Contributing members are responsible for the accuracy of content contributed to the Member News section of AdventureTravelNews.