Mountain Travel Sobek (MTS), the legendary company that originated adventure travel in 1969, has named OutsidePR as its agency of record.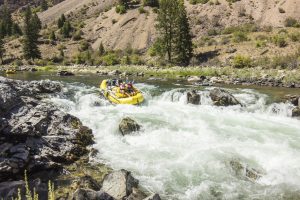 The Emeryville-based MTS launched an entirely different breed of travel companies starting with its very first trip, which was also the first commercially-guided trip to Nepal. Since then, the company has expanded its role as the industry leader in adventurous guided tours, opening up little-known corners of the world to conservation and exploration.
OutsidePR is a boutique team of explorers in their own right, passionate and engaged in outdoor activities and well-equipped to communicate MTS' expertise as trip designers and resources for travel and outdoor media. OutsidePR President Gordon Wright says, "I grew up mooning over Mountain Travel Sobek's offerings, and always saw them as the foremost authority on adventure travel. MTS personifies passion and exploration, and we feel like they're bringing the entire world to our practice area. We cannot wait to introduce our friends in the media to what MTS has to offer."
MTS is forward-thinking in terms of trip design, creating unique and sustainable experiences — from exploring Iran: Treasures of Persia with company co-founder Richard Bangs and discovering the Drums of Papua New Guinea to curating small, family-friendly rafting tours of Idaho's Middle Fork of the Salmon River. The company also serves as the adventure travel outfitter for such organizations as National Geographic Expeditions, The New York Times Journeys, and Smithsonian Active Journeys. With the addition of 60 new trips in 2019, coupled with 140 popular trips retained from 2018, MTS is always thinking outside the box and seeking opportunities to place their guests in fascinating, authentic destinations.
Kimberly Daley, President & CEO of MTS, says, "We are thrilled to be working with Gordon Wright and the OutsidePR team. Outside PR's extensive media network, deep background in adventure travel and destination PR, plus their knowledge of gear and events makes them the perfect complement to our endeavors—especially as we move into our 50th year."
Contributing members are responsible for the accuracy of content contributed to the Member News section of AdventureTravelNews.