"Your network will keep you safe."
-Thornton May, Futurist
A note for our members from ATTA CEO, Shannon Stowell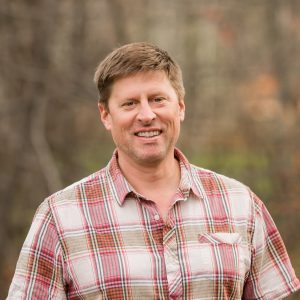 Extraordinary challenging times can drive us to a default mode of fear and over-reaction while what the world needs now is the proper response and resilience. Certainly the message of fear has ripped through the world, driven by a relentless media cycle. And times are extraordinary – ITB Berlin stunned the industry when for the first time in 54 years, the event was cancelled – throwing 10,000+ organizations into response mode, including your Adventure Travel Trade Association, who had a team preparing to attend.
Communities like the ATTA exist to encourage and nurture the individual organizations and people within them – and now is the time to come together. We've seen this fear before. In 2008, during the financial crisis, the ATTA's membership actually grew, showing that people knew that we'd be better off working together, sharing critical information, developing business relationships, and learning. While our event that year in Norway was lower in attendance due to cancellations around the financial crisis, those who attended are often quoted as saying it was their favorite Summit. Why? Because we needed each other more during that hard time.
I encourage you in this time of uncertainty to of course be wise with your decisions, but also to be brave and not let this fear grip you or your staff or customers. It will be a tight few months for a lot of businesses and our job now is to weather this storm and in some cases even gain ground during this down time. The adventure community is resilient and will get through this.
One of the things our community at ITB most looks forward to is the robust AdventureConnect – and we've made the decision to still hold it – at the original time and date – but online. We invite you to join us to gain new perspectives on safety and risk management and to discuss the impact of the COVID-19 virus, whether you were planning to attend ITB Berlin or not.
We continue to be a community of hope and there are good signs starting to appear – Starbucks' CEO announced the reopening of 85% of its Chinese stores. Other ATTA members have reported that future bookings continue to be strong.
Our next physical gathering will be in Eugene, Oregon 5 – 7 May. By then the world will be a different place than it is today and I believe that recovery will be well underway.
I encourage you to stay engaged, show up where you can and also read this article by our President – Casey Hanisko. Share with us where you are at in your business and how you're being affected – you can do so in the comments section on the AdventureTravelNews article or through a new discussion group in The HUB (ATTA members only).
We're here for you in any way we can be and hope to see you soon in person.
Adventure on,
Shannon Stowell
CEO, ATTA