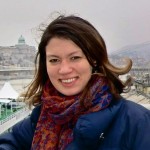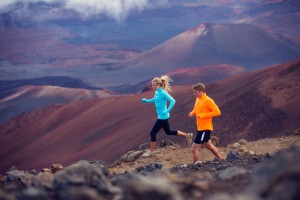 Over the summer, the Tour de France (TDF) cyclists whizzed by audiences for the 102nd time. Over 3.5 billion people in 188 countries watch the TDF, making it one of the world's largest and most televised sporting events.
Combining nature, culture and physical activity, sports tourism has much in common with adventure tourism, and because of their worldwide reach, numerous international sport competitions such as the Olympics, FIFA championships, 6 Nations Rugby Cup and the Tour de France have huge impacts on global tourism.
Hosting a worldwide sporting competition often leads to economic benefits, urban regeneration or national legacy—however tourism is another benefit. Not only are people inspired to travel more by watching such events, they are more likely to try new sports or take up old ones during the time surrounding the competition.
"We see an increase [of cycling tourists] in the area before and after the Tour," says Bruno Toutain of Cyclomundo, an 'a la carte' cycling company operating largely in the Alps, "and when the Tour doesn't spend much time in the Alps, we see a decrease of interest in our destination."
The trick is to take advantage of the event's advertising and fame, using it to promote your activities and destination. Watching events such as the TDF on television can inspire viewers to take up the activity themselves, or visit the beautiful destinations promoted on screen.
Tour operators in the region can profit from this newfound popularity by promoting their destination, as regional spotlight means free PR. Amp up tours and activities during the time of the event to piggyback on event-inspired visitors, and don't hesitate to create special tours made expressly for event tourists. In particular, cater towards the specialized demands of the tourist influx around the time of the event.
On a legal note, though it may seem tempting to a make a big deal about being the hosts of a TDF-inspired itinerary by advertising it on your website, be careful. Toutain reminds us that the Tour de France is a copyrighted name, and cannot be used without permission.
However, that does not stop Cyclomundo from taking advantage of the influx of TDF inspired tourists. To work around this hurdle, Toutain says, "Our trips are not promoted as 'Tour de France' trips. Instead, we focus on the rides and climbs of the area. The Tour is simply a 'bonus' to our trips."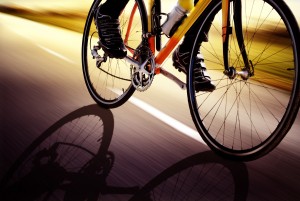 However, recognizing the potential benefits, Cyclomundo goes one step further in working alongside the infamous Tour. In a mutualistic relationship, "Cyclomundo does however work with ASO [Amaury Sport Organisation], the parent company of the Tour, on the 'Etape du Tour,' which is a mass Gran Fondo event, to follow an actual stage of the Tour," Toutain explains. "We've been working on the Etape as an official tour operator for the last 10 years. We do it around the 'Etape du Tour' and the 'Marmotte' (another mass event that takes place in the Alps). "
And it seems to work; Toutain has confirmed an increase in cycling tourism around the time of the Tour. In addition, the use of media both print and online should not be forgotten. In the case of Cyclomundo, "This year, we invited a writer from one of the bestselling UK cycling magazine to come along [on the 'Etape du Tour']."
And operators providing tours with similar activities can take advantage of renewed interest, such as promoting cycling around the time of the TDF, and using the spotlight generated by the Tour. Using the desire already created by the event, pull people in with the lure of the authentic experience they've been dreaming of.
It's also important to note that these newly inspired athletes may not all be at the top level—having itineraries of varying levels of difficulty is imperative!
A trendy, new way to profit from sports tourism is to simply create your own event. With a mix of creativity, bravado and expert marketing, profiting from event sports tourism is still possible. Those who don't already have an event in their corner of the world can and have developed events and competitions to lure in adventure travellers.
Certain companies have created adventure races or other adventure sports events in order to boost awareness of their region, local sports or activities and adventure tourism in general.
In addition, the creation of your own event gives local tour operators some manner of independence and control over their own destinations.
"After 28 years of tourism in Madagascar, several times we experienced the organisation of different sports events like Raid Gauloises in 1993, MTB Races, etc.," explains Sonja Gottlebe of Boogie Pilgrim, a tour operator offering adventure tours in Madagascar, "but they were always foreign companies using Madagascar as a playground for a short period and we were their local supplier for transportation or accommodation. In September 2014, we were country manager for 'Racing the Planet,' an American Trail organisation that brought over 300 people from all over the world to participate in a trail run across 250 kilometers in the north of Madagascar. We realized during that race that we are also completely able to do it ourselves."
And that was how Racing Madagascar was born. This is a way to have more control over sports tourism, while reaping the same benefits of piggybacking off already-established competitions. Just like the Tour de France, creating an event such as Racing Madagascar becomes an annual event that could acquire an annual "fan base."
"Racing Madagascar will become an annual Trail Event that becomes known in the International Trail Running network," explains Gottlebe. And it's the first of its kind in the region.
Used as a way to create desire for adventure tourism, this becomes a gateway to other events, promoting different activities available in the region. Gottlebe adds, "We also aim to launch the promotion of other outdoor activities available in Madagascar: water sports (diving, kite surfing, windsurfing, rafting, river and ocean cruises), hiking, motorbikes, quad-bike, horse-riding, etc."
In this way, companies can organize the events or competition at a time convenient for them. When choosing events, they can focus on ones that will reflect on their specific activities. With this regional spotlight, competitions create desire to explore the destination and try new events. By attracting both competitors and accompanying family members, it will diversify the current client-base.
"As we launch it next year, no figures are yet available but we are pretty sure that it will attract other visitors than the usual lemur-baobab-watchers we currently have," Gottlebe speculates.
Organizing an event such as this can be a large undertaking. As it benefits not only your business but also the entire region, cultivating partnerships with other local enterprises can alleviate cost and stress. "We created partnerships with other similar races in our region in order to create interest to visit Madagascar, says Gottlebe.
Although a lot of work, the results are worth it. Events—whether international competitions or the result of local collaboration—generate tourism, bring variety to the client-base, create desire to visit new places and try new sports, and create a positive image of adventure travel. According to Gottlebe, adventure travelers are "practicing these sports at the same time and are willing to travel overseas to do their favorite activities in new and interesting places!"