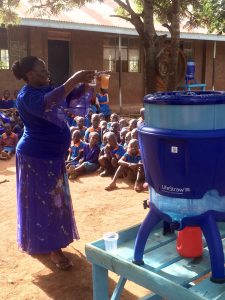 LifeStraw, a global leader in developing innovative filtration and purification products for safe drinking water, recently completed its third annual Follow the Liters campaign in western Kenya, successfully providing sustainable access to safe drinking water to more than 618,000 school children.  To celebrate this major milestone, LifeStraw partnered with GLP Films to produce a short-film honoring the women in Kenya that work year-round to make the program possible.  The film is available now.
LifeStraw's Follow the Liters program is an ongoing campaign that connects the outdoor industry in North America and Europe to life-saving programs that provide access to safe drinking water.  For every LifeStraw purchased by a consumer, one school child receives safe water for an entire school year.  This is accomplished because a  portion of proceeds from LifeStraw's retail sales is used to purchase and distribute high-volume LifeStraw Community water purifiers to school children in rural Kenya and India.
The Follow the Liters program employs local leaders, mostly women, who execute the program through ongoing support, maintenance, and community relationships.  It's not just about providing a water filter or purifier, it's about providing a safe water tool and training on how to use it, along with education on the importance of safe water and sanitation to ensure long-term program impact.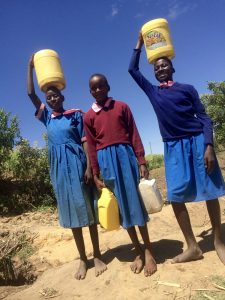 "Follow the Liters has been a success in Western Kenya because it's created a lot of impact in an area where water sources have been a problem.  When the Follow the Liters program got into the schools, we had children getting less diseases, or no diseases caused by dirty water.  We find that a lot of children now come to school. This has increased their concentration and performance in the schools," commented Viola Adeke Otwane, Area Coordinator for LifeStraw, during an interview for the film.
"It was easy to see in just our short time filming on-location in western Kenya that women are the most severely impacted by lack of access to clean drinking water," noted Laura Knudson, Production Manager on-location for the film project.  "Women and girls are the ones responsible for collecting water, often at long distances and even then the water is likely contaminated and unsafe to drink.  So it's wonderful to see a program like Follow the Liters providing the tools and technology to flip the script and serve as a platform for women's empowerment."
As a leader in the outdoor industry, LifeStraw is committed to redefining the safe drinking water space through technology innovation, product design, and programs that have a measurable impact.  Outdoor enthusiasts can watch the film and learn more about the Follow the Liters program and how their purchase supports clean and safe drinking water at bit.ly/FTLwomen.
Contributing members are responsible for the accuracy of content contributed to the Member News section of AdventureTravelNews.