Known as "The Adventure Company" for leading inaugural tours across the far-reaching corners of the world since 1969, Mountain Travel Sobek (MT Sobek) has added a new experience to its trip offerings, Wellness Trips. Coming in 2019, MT Sobek is introducing tours geared towards the traveler who is seeking an adventure that is focused on the ability to relax and recharge.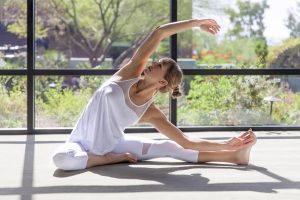 "You may have heard about people who return from a vacation saying they need a 'vacation from their vacation'," said Anne Wood, Senior Director of Product for MT Sobek. "In theory, a wellness trip should end with you feeling healthier than when you started. We believe our wellness travelers seek out destinations, accommodations and experiences that offer activities in nature combined with fitness, relaxation and inspiration."
MT Sobek's Wellness Trips pair revitalizing yoga, meditation sessions and soothing spa treatments with moderate to challenging fitness activities like hiking, walking tours, surfing, and paddle boarding, as well as immersive cultural experiences and educational programs that share ways to incorporate healthy habits into everyday lives. These tours take place in scenic and serene destinations, all guided by MT Sobek's professional guides and instructors.
MT Sobek has the reputation of being an extreme adventure travel company with activities ranging from first descents of some of the most iconic rivers and class IV rapids in the world to the Everest Base Camp Trek and Summiting Mt. Kilimanjaro. The addition of wellness-purpose itineraries to its core trip offerings is the result of listening to the needs of the consumer.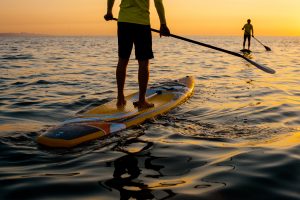 "MT Sobek has been rejuvenating the mind and body through active adventure for 50 years so integrating wellness adventures into our offerings is an obvious fit for us, and the perfect way to meet the needs of our guests who actively seek these experiences," said Kimberly Daley, chief executive officer of MT Sobek.
MT Sobek is not attempting to create a wellness trip that is like most existing health and wellness programs already on the market. "We want to offer wellness 'MT Sobek-style'," said Wood.
MT Sobek will be offering the same type of adventure-centric itinerary its travelers have come to expect, while incorporating aspects of a wellness experience into that adventure – more rest, activities that stretch and align the body, light and healthy meals, tranquility, and spa treatments. The goal is to develop a series of outdoor activities that will not put as much strain on the body as some of MT Sobek's more strenuous adventures.
Contributing members are responsible for the accuracy of content contributed to the Member News section of AdventureTravelNews.