Seattle, WA – Adventure Travel professionals from all over North America will converge in Saguenay, Québec, this June for the AdventureELEVATE conference, presented by the  Adventure Travel Trade Association (ATTA; www.adventuretravel.biz). Influenced by the theme "Adventure Means Business," delegates will share ideas, create powerful new partnerships and learn how to run a successful and sustainable adventure organization. Registration includes a full-day guided adventure around the Saguenay Fjord prior to the event  and access to all keynote and educational sessions during the 2-day conference.
Keynote sessions for AdventureELEVATE feature practitioners from the business world and inspirational speakers, including Val Litwin, entrepreneur and CEO of the Whistler Chamber of Commerce , who will share how the innovative "Whistler Experience" drove the mountain town to become world-renowned for delivering epic customer experiences. Dan Westergren, Director of Photography for National Geographic Traveler, will inspire the audience with the kinds of images that have captured the attention of thousands of travelers and suggest ways that travel companies can use their digital assets on social platforms like Instagram to do the same. Canadian food and travel writer Chris Johns will participate along with expert gourmands and culinary travel specialists to discuss the power of the local food and food tourism movement that's sweeping the adventure travel industry.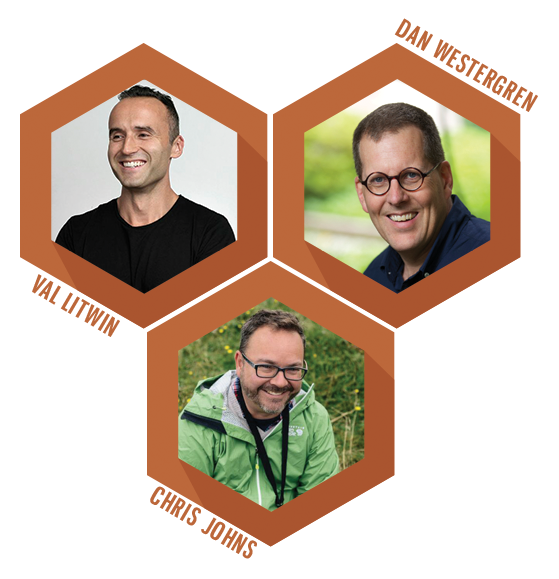 "The sessions this year speak to the  topics top of mind to business owners and professionals in the adventure industry," said ATTA's AdventureELEVATE content director Casey Hanisko. "The speakers will try to answer questions like 'How can I get funding to help me expand and grow?' 'Do mobile applications have a place in my business strategy?' 'How do I align, completely, my business to my mission?' and 'Can I take my customer service levels to even higher levels and is it worth it?'"
With content catered especially for adventure travel organizations, additional educational sessions will cover topics like market research, creative fundraising, a bike tourism-specific "intensive" and a practical guide to becoming a "B-Corp." There will also be a MediaExchange session, where destination representatives and tour operators can pitch story ideas to travel writers and editors who specialize in covering adventure travel.
Saguenay is considered an adventure hub with many options for outdoor and cultural activities within easy access of the town. On June 5, the "Day of Adventure," all delegates will be dropped off at ten different locations around the Saguenay Fjord or the Lake Saint-Jean region for a full-day of hiking, cycling, kayaking or otherwise exploring the region. Softer adventure activities include visiting the ghost mill village of Val Jalbert with its adjacent waterfall or taking a Zodiac-cruise to look for seals in Saguenay Fjord National Park. More challenging adventures include whitewater rafting after a morning of cave exploration or leaping from one iron ring to the next along the cliff wall of the Saguenay Fjord on the via ferrata. Additionally, a limited number of 2-day adventures are available for delegates wanting to explore more of the region.
AdventureELEVATE is limited to 250 delegates. Tour operators, travel advisors, tourism boards and destination managers are encouraged to register soon to secure a spot.
AdventureELEVATE 2016 Partners
About Adventure Travel Trade Association
Established in 1990, the Adventure Travel Trade Association (ATTA) serves over 1,100 members in 90 countries worldwide. Members predominantly include tour operators, tourism boards, specialty agents and accommodations with a vested interest in the sustainable development of adventure tourism. The ATTA delivers solutions and connections that propel members towards their business goals and the industry toward a responsible and profitable future. Through its regional AdventureConnect events and annual Adventure Travel World Summit trade conference, the ATTA excels in professional learning, networking and partnering services. With expertise in research, education, adventure travel industry news and promotion, members of the ATTA receive competitive opportunities that help establish them as leaders in adventure tourism.
For more information:
Connect with us: