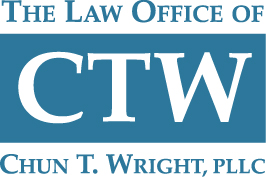 To be successful in the adventure travel business, you need a solid legal foundation. The Law Office of Chun T. Wright is a boutique law firm that is committed to meeting and serving the legal needs of the adventure travel industry. As an avid adventure traveler and the firm's founder, I combine my legal skills and adventure travel experience to create tailor-made legal solutions for clients. I focus on many issues that the industry encounters on a regular basis, including copyright and trademark law, global intellectual property enforcement (anti-piracy and anti-counterfeiting), contracts and other agreements, and Internet and technology issues. I also provide outside general counsel services to companies that do not have in-house counsel. To service my clients' global needs, I maintain an international network of leading and results-driven attorneys and other professionals. My clients include individuals and companies of all sizes.
Prior to founding the firm, I was an anti-piracy attorney with the U.S. trade association for video and computer game publishers and a litigator at major law firms in the San Francisco Bay Area. I am also a former federal prosecutor with extensive trial experience. I received my J.D. from the University of California, Berkeley School of Law, and my B.B.A. from the University of Texas at Austin.
My passions include adventure travel, scuba diving, sustainability and protecting our planet's oceans. I have explored over 40 countries in Africa, Asia, Europe, and Latin America. I also serve as vice president of the DC Green Connection, Inc., which strives to build the local green economy and encourage sustainable living.
As an ATTA industry partner, I look forward to hearing how I may be able to help you navigate your legal issues so that you can grow your business. I can be reached at 202-559-4300 and [email protected]
Click here to connect with Chun T. Wright on ATTA's The HUB.