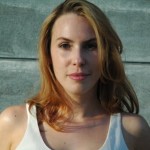 By Nicole Petrak, New Media Projects & Managing Editor to AdventureTravelNews
As the year draws to a close, a plethora of predictive trend articles are flooding industry communications. Two valuable resources came to my attention this month, dealing specifically with the hotel and cruise markets but highlighting insights around patterns and opportunities I think are valuable to many of our members.
Hotels & Accommodations Leading the Charge for Online Management
A well-written piece by Robert Rauch on Hospitalitynet.org covers some trends we've been seeing and reporting on consistently, such as the importance of providing 'above and beyond' customer service, the opportunities that will come with hundreds of millions of new outbound travelers from emerging economies, the continuing synergy between mobile and social and content marketing replacing traditional marketing tactics as it becomes increasingly crucial to both social and search platforms. Rauch also highlighted some other key areas worth a deeper consideration:
As millenials, or Generation Y, move into a period of higher traveling and spending in the next five to ten years, they will emerge as the general travel industry's primary target group. Small and large brands alike will have to adapt to this group's heavy emphasis on unique and novel experiences, their focus on online and brand interaction, their desire for quick and reliable online management of travel details and their tendency to take even the smallest of grievances online in public forums. (Brands will also be shifting towards accommodating their offerings towards millenial trends like 'foodie' interests and unique social experiences).
The website experience becomes more critical as more consumers conduct research, planning and bookings online. American hotels lost $2.7 billion in commissions to online travel aggregators in 2013, and direct bookings will be a key priority this coming year. Rauch elaborates, "Fresh content, consistent updates of promotions and rich media will draw in the guests."
Social and reputation management are more important than ever. The ubiquity of review sites like TripAdvisor, Yelp and Google Places cannot be overstated heading into 2014 – absorbing reviews is now a critical part of traveller decision making and monitoring and damage control needs to be a part of weekly cycles. Rauch suggests having someone monitor those sites twice a week and alert management of poor reviews, so the company can respond to them immediately to discuss how they will ameliorate the issue or prevent it in the future. He also suggests thanking people for very good reviews and utilizing Yelp deals. Keep an eye out for apps and online solutions that make these tasks easier, such as TrustYou (a software solution for monitoring and marketing based on your company's reputation) and Flip.to (an app that helps access friends and family of travelers, since 70 percent of people still rely on personal recommendations).
Read the entire piece by Rauch here.
The Cruising Market Reveals On-land Opportunities for Tour Operators
A release by Cruise Critic revealed some interesting trends to note as well.  Did you know that one in eight cruisers book shore excursions before  embarkation, and 45 percent of them book through an operator other than the cruise line. This is an opportunity for both tour operators and cruising companies to explore and develop the activities and experiences these customers want on land in destinations before stepping on board. Other key cruising trends include:
Build It Yourself Cruise Packages – Given that more travelers are demanding unique and customized trips throughout the travel industry, cruise lines have been adding a la carte activities to their ships offerings to serve a wide range of dining, experiential and value options. They are now also offering 'choose your own deal' packages that allow travelers to prioritize the amenities that matter to them most when buying, whether it is inclusive air travel, alcohol credit, etc.
Shorter Getaways, More often – Cruise lines are tapping into new cruisers and local markets more, moving away from reserving the oldest ships for trips four days or less and offering more updated vessels. This reflects North American and European trends of taking shorter but more frequent breaks. 
River Cruising continues to grow in popularity,  65 percent of consumers polled prioritizing trying one. Due to the growing interest, pricing and itineraries are becoming more competitive.
The Panama Canal, Japan and Australia will be cruising hot spots in 2014.
Do you foresee any of these trends affecting your business in 2014? What key trends are driving your markets next year?