Following an agreement effective 5th July 2017, Voyageurs du Monde acquired KE Adventure Travel, one of the original specialists in adventure travel.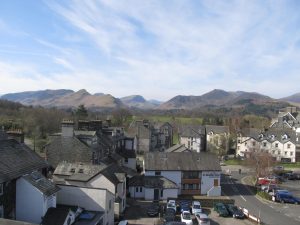 This acquisition of KE (100% of capital) follows an earlier purchase in 2017 of 60% of Original Travel's capital, a specialist of tailor-made travel. This acquisition increases Voyageurs du Monde activities on the UK market and is in line with its international development strategy.
KE Adventure Travel, based in Keswick, was founded by Glenn Rowley and Tim Greening in 1984. KE Adventure Travel offers walking, trekking, climbing, family and cycling holidays around the world. Both founders will continue to work with the KE Adventure Travel team, playing an important part of developing KE within the VdM group.
Joining the Voyageurs du Monde adventure group in France, with its main brands (Allibert Trekking, Nomade Aventure and Terres d'Aventure), will allow KE Adventure Travel to expand its product range and introduce a self-guided programme.
KE Adventure Travel will also help accelerate growth in the English-speaking market for the VdM group which today accounts for 20% of its customers. KE Adventure Travel has 27 employees and in 2016 had a turnover of GBP 7.9 million. They are forecasting a +10% growth in 2017. The Voyageurs du Monde group had a global turnover of €379 million in 2016.
Tim Greening of KE Adventure Travel, says "The Voyageurs du Monde group is one of the most respected in France and KE has been working successfully with many of the group's companies for over 10 years. We welcome the many opportunities of joining a larger group with international ambitions that shares our ethos of 'real adventure travel'. Our clients can rest assured that KE Adventure Travel will continue to deliver a personal service and fantastic holiday experience as usual."
Contributing members are responsible for the accuracy of content contributed to the Member News section of AdventureTravelNews.