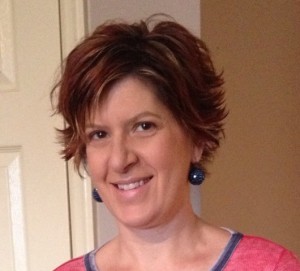 Ann Arbor, MI – Journeys International, an Ann Arbor company creating guided, custom and family adventures for international travelers since 1978, hired outdoor industry veteran Sally Grimes-Chesak to help chart the future for the company's marketing efforts, as well as manage the rapidly growing family adventure programs.
Grimes-Chesak is a well-known and well-respected industry leader whose experience includes Executive Director of Outdoor Industries Women's Coalition and Winter Wildlands Alliance, and most recently management in outdoor retail. She is an avid traveler, having toured Spain, France, Ecuador, Mexico, the Bahamas, and Costa Rica in just the last three years.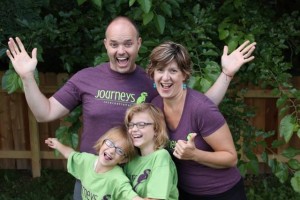 Grimes-Chesak will work closely with the Journeys staff to expand the stellar family trips already in place, adding new and exciting elements designed specifically for intergenerational travelers. She will also work directly with they company's President, Robin Weber Pollak, to broaden Journeys' reach to travelers in the Midwest and throughout the country.
"My parents started Journeys in 1978 by typing a one-page flyer inviting 'curious, hearty souls' to join them on a 'Journey to Nepal.' They wanted to share a place they knew and loved with others who were open and eager for new adventures," Weber Pollak said. "Since then, Journeys' growth has been steady, with new trips being added only after we knew the destination and had established personal relationships with the people who would be operating our programs. Now, with Sally joining our team, we will be able to tell the world what we already know: Journeys International offers a uniquely personal experience for each of our travelers, an experience they won't find with any other tour operator out there."
Grimes-Chesak said she was attracted to work at Journeys International for multiple reasons.
"A few years ago, I started joining my husband (Chris Chesak of Adventure Travel Trade Association) on some of his travel adventures. After a life-changing trip to Ecuador, I was hooked, and began researching tour operators that guide family trips so I could safely bring my 7- and 9-year-old daughters with me. Journeys International was at the top of the list, and the more I learned about the company, the more I wanted to not only travel with them, but also become a part of their team. Journeys has it all: a quality product in a family-owned business that prides itself on strong relationships with guides and destination experts around the globe. I am proud to be part of the Journeys team."
Contributing members are responsible for the accuracy of content contributed to the Member News section of AdventureTravelNews.