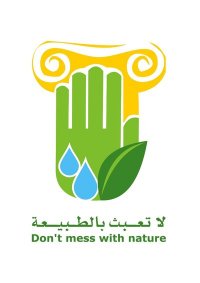 The Jordan Inbound Tour Operators Association (JITOA) today announces the launch of its Environmental Network that coincide the Earth Day 22 April, 2010. The Network is part of the Jordan Tourism Environmental Initiative "Don't Mess with Nature" that was launched last year by JITOA in the aim of raising public awareness on the importance of preserving nature and environmental sustainability, through organizing environmental friendly practices in the Jordan Tourism Sector.
The concerns of this initiative are to help eliminate the trash at touristic sites, help in planting more trees, and help in recycling practices.
This network will serve as the first dynamic interactive online forum for individuals, Tourism and Hospitality companies who have eco-friendly interests, and related stakeholders and organizations.
The network members can share their ideas and green activities online, and showcase the problems and challenges facing the tourism sector, being a major contributor to environmental sustainability. They can also discuss environmental topics, post photos and videos, interact with members, view "Don't mess with Nature" activities and events and get the chance to take an action in protecting the environment in Jordan.
It's worth mentioning that this network is the first of its kind in the Tourism Sector, and it will help boost the environmental practices in the sector and push more volunteers and supporters to join "Don't mess with Nature" Initiate. The network is open to public and any one can take part in the tourism environmental network.
Contributing members are responsible for the accuracy of content contributed to the Member News section of AdventureTravelNews.