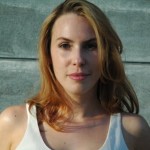 Seattle, WA – Further strengthening its Advisory Board, the Adventure Travel Trade Association (ATTA) announced today that veteran travel industry experts Jim Sano and Rob Torres have joined its 17-person Advisory Board. The ATTA, a trade organization for tour operators, travel agents, tour suppliers, industry partners and tourism boards, has more than 800 members representing 80 countries worldwide.
The Advisory Board, which has been in place since the ATTA's 2004 re-launch under the leadership of its president, Mr. Shannon Stowell, is made up of a diverse group of ATTA member travel industry leaders. These leaders lend voice to and bring strategic perspectives from representative membership categories that contribute to the ongoing the direction of the ATTA.
Sano and Torres are each timely additions to the board as the ATTA expands its global reach with a focus on encouraging responsible tourism development worldwide and maintaining an eye toward the ever-changing and expanding role of technology in travel.
Mr. Shannon Stowell, President of the ATTA emphasized, "Our Advisory Board has been instrumental in providing a lens into our members' daily strategic goals and challenges as well as giving critical vision to our organization. Jim and Rob bring compelling expertise in conservation and technology arenas respectively, both of which are areas which will continue to directly influence how tourism continues to develop responsibly globally."
For over seven years, Sano was a member of the ATTA as President of Geographic Expeditions, a San Francisco-based adventure travel company that offers educational travel, location management and sustainable travel consulting services. Recently, he joined the World Wildlife Fund as its Vice President for Travel, Tourism and Conservation. In his role he serves
as its senior advisor on sustainable tourism programs and is developing new initiatives to engage its most committed supporters.
Rob Torres, a keynote speaker at the ATTA's October 2013 Adventure Travel World Summit in Switzerland, is Google's Managing Director of Travel. Prior to joining Google, Torres was Vice President of Strategic Hotel Partnerships at Expedia.com.
The ATTA's full advisory board can be reviewed here. http://www.adventuretravel.biz/about/leadership/