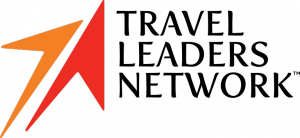 Today, the travel agency industry's next exciting chapter is being written as its largest franchise and travel marketing organizations (Travel Leaders Associates, Results! Travel and Vacation.com, respectively) are formally combining to become Travel Leaders Network – now nearly 7,000 locations strong in both the United States and Canada. Offering bothinnovative franchise (Associate) and consortium (Member) solutions depending on each individual agency's objectives and needs, Travel Leaders Network will be led by President Roger E. Block, CTC, formerly President of Travel Leaders Franchise Group. Block reports directly to John Lovell, CTC, President of Travel Leaders Network and Leisure Group.
With over $17 billion in annual sales volume, Travel Leaders Network is comprised of more than one third of North America's leading travel agencies and is now the largest seller of luxury travel, cruises, river cruises and tours in the travel agency industry. All of the participating agencies that previously belonged to either Travel Leaders Franchise Group (Travel Leaders Associates and Results! Travel) or Vacation.com were notified today that they continue to be Members within Travel Leaders Network.
Existing Travel Leaders Associates will retain sole licensing rights for the exclusive use of the "Travel Leaders" brand name. In turn, all Members of both Results! Travel and Vacation.com will automatically become Members of Travel Leaders Network, while qualifying Members will be provided the option of becoming Travel Leaders Associates to enjoy a heightened level of offerings.
"We have long been recognized as a world-class organization, offering the industry's most innovative and honored travel agency solutions. But as our industry's landscape continues to evolve and consolidate, so must we. Simply put, we must come together to create one powerful force that helps each of our agencies compete even more effectively for the hearts and minds of the traveling public," noted Lovell. "Our focus must be on delivering an even greater return on our agency constituents' ever-changing needs. Rather than competing with each other, we must remove the barriers behind the scenes within our three businesses so the agencies we serve can more effectively compete both within and beyond the traditional travel agency space. As we further sharpen our focus and value proposition, we're removing any prevailing brand confusion about who we are within the marketplace."
"As we embark on solidifying our place as the agency industry's 'best in class' organization, all of the agencies already onboard can expect increased benefits along with a clear vision for the future. On the technology side alone, our combined investments in the millions of dollars per annum will allow us to finely tune our focus on selling the value of our agents in the marketplace," explained Block. "Bringing these three powerhouse brands into the broader Travel Leaders Network translates into unparalleled cohesive strength as we work within the greater travel industry, accelerated growth for our agencies, heightened technological and marketing capabilities, and elimination of duplicate efforts from our combined leadership and support staff, who can now focus entirely on delivering the leading-edge innovations for which we're celebrated."
"Our marketing staff across Travel Leaders Group has been operating as a singular team for several years, and we're a prime example of all we can accomplish for our agencies by working in unison," noted Stephen McGillivray, Chief Marketing Officer for Travel Leaders Group. "Our team looks forward to collaborating even more closely with our supplier partners executing customer-generating marketing that will benefit our Travel Leaders Network agencies and their more than 35,000 travel agents."
The new Travel Leaders Network will continue to offer varying levels of participation. Apart from the combined organization's new name, participating agencies will see few changes before 2017. Among the major changes that participating agencies will see include:
Agent Profiler – By 2017, bios from all qualifying agents from Results! Travel and Vacation.com will be added to Travelleaders.com's existing Agent Profiler directory, thus further elevating the award-winning program's search engine optimization (SEO) for every participating agent. The greater SEO value enables Travel Leaders Network to be better positioned to take on external competition.
Annual Conference – Beginning in 2017, Travel Leaders Network will convene an "overlapping" convention in which Travel Leaders Associates will share their final day with the first day for Members from the rest of Travel Leaders Network. The combined day will provide all attendees with a richer overall experience and more robust offerings than have previously been possible. However, Associates and Members of Travel Leaders Network continue to enjoy separate sets of sessions, training and networking events tailored for their specific needs.
Marketing – While Travel Leaders Associates will continue to enjoy marketing specifically branded for their needs, the blended marketing team will be more focused on providing innovative solutions and additional marketing publications designed to break through, more effectively competing with forces beyond the traditional travel agency space.
Technology Access – User adoption is critical to future technology development, so as more agents are actively using a particular technology, the greater Travel Leaders Network's ability to invest and improve. By infusing a new group of potential users, adoption grows along with investment in more advanced capabilities. Improved agility enables Travel Leaders Network to stay at the leading edge of the industry. Thus, based on participation agreements, agents will have access to programs including CruisePRO, AgentMate and corporate business solutions.
Agent Universe – By 2017, each of the existing agency extranets will migrate to one Agent Universe platform. However, content will be delineated based on individual agency participation agreements.
Travel agencies interested in learning more about the award-winning programs and diverse offerings that Travel Leaders Network offers agencies in leisure and luxury travel, business travel, destination weddings and honeymoon travel – as well as active and adventure travel – may visit TravelLeadersNetwork.com. Led by the flagship Travel Leaders-branded Associates, the nearly 7,000 travel agencies of Travel Leaders Network combined enjoy more than $17 billion in annual sales volume.
Contributing members are responsible for the accuracy of content contributed to the Member News section of AdventureTravelNews.