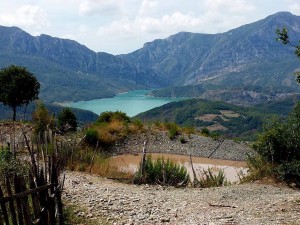 On April 24, 2014, the Adventure Travel Trade Association presented a free webinar on the destination that will be featured in our first European AdventureWeek: the Western Balkans. The countries of Albania, Kosovo and Macedonia are collaborating on promoting their region as a destination and we are inviting buyers and media to join us on an AdventureWeek exploring the region August 26 – September 3, 2014.
The webinar showcased the best these destinations have to offer: exciting activities, spectacular opportunities to experience nature and unique cultural attractions. ATTA's Executive Director for Europe, Chris Doyle, led the presentation with Gergana Nikolova from Western Balkans Tourism. A video recording of the presentation is now available for on-demand viewing. Watch and learn how these adventure destinations and tour operators in the Western Balkans are joining forces to combine the best products and services to meet emerging traveler demands.
The following questions were asked during the presentation and were answered by our presenters after the webinar was over.
Q: Can you please send the links to the websites you have referenced?
A: The regional portal link is www.balkansgeotourism.travel and the National Geographic Traveler supplement is here.
Q: Can you talk a bit about accommodations in each of the three countries? A quick overview of hotels, guest houses, etc. would be appreciated.
A:
In the capitals and in the other urban areas: you will find 3-, 4- and 5-star hotels and boutique hotels. In the national parks and other tourist areas:  expect 3- and 4-star hotels, family homes and boutique accommodation.
In the countryside: there are B&Bs and small family-run hotels. These will be more like 2- or 3-star accommodations.
In Macedonia, there are some unique accommodation options like: mountain huts (mostly located on places in nature with fascinating views over mature forests, glacial lakes, next to archeological ruins, etc.), tents (there are areas in the mountains that are accessible with jeeps where camping can be easily arranged by some little river or a spring, where participants can catch river crabs for dinner and make a barbeque), and monasteries that offer accommodation facilities.
Q: Can you provide an overview of options for families with children ages 12 – 18?
A:
There are several walking and hiking paths that are great to explore as a family with this age group.
Butrint, Albania, has good beaches and bird watching as well as monuments and old churches, castles and fortresses.
Throughout the Western Balkans, there are opportunities for horse-riding, tandem paragliding, lake and sea kayaking (currently available in Skopje and Ohrid and the Adriatic coast), cross-country (mountainbiking) and road cycling (in most areas), caving, jeep safaris (in certain areas), lake diving.
You can find activities suitable for families in Macedonia here.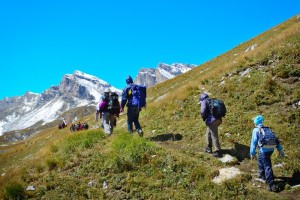 Q: Do any of you run road bicycle tours or have bicycle tours company contacts?
A: There are specialty companies that offer bicycle tours to all three countries. In Macedonia several inbound operators offer road bicycle tours; these websites are a good place to start your research:
Q: Do you already know the starting and ending points of AdventureWeek Balkans, for travel planning?
A: This hasn't been totally confirmed yet, but the week will most likely start in Tirana, Albania, and end in Skopje, Macedonia
Q: When will you have more information about AdventureWeek?
A: The itinerary is being finalized. ATTA's Chris Doyle is traveling in Albania and Kosovo in May. The AdventureWeek Balkans website will be updated as we get more information.
Q: Is it possible to travel around the region by train during Adventure Week?
A: Skopje, Macedonia, is well connected with the daily international train that serves Vienna, Ljubljana, Zagreb, Belgrade, Skopje and Thessaloniki. Throughout all three countries private transportation is fairly priced and small coaches can take you to the countryside. The trains in Kosovo and Macedonia are old but are sometimes used by travelers in the country. There is no train service inside of Albania.
Q: What alphabet do the Macedonians use?
A: The Cyrillic alphabet is used in Macedonia.
For more information about AdventureWeek Balkans, please visit our website.