Travel company South Expeditions announces the development of its groundbreaking vehicle, the southmobile, to be debuted in wine tours of Chile's Colchagua Valley this year. It is the world's first two-passenger pedal- and electric-powered hybrid vehicle to ride on roads and abandoned rail tracks. In December, a fleet of the roadsters will be ready to take travelers on guided winery-to-winery culture tours of this unsung region of central Chile, 80 miles south of Santiago.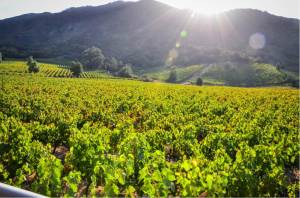 Designed for active cultural travelers, the southmobile has the stylish and nostalgic looks of a 1950s Formula One car, with the more leisurely cruising speed appropriate for a drive in the country. It operates on clean energy, whether it is your legs or the electric motor. The southmobile is a result of years of passion and tinkering. The brainchild of South Expeditions, owner Juan Rodriguez says: "I invented this vehicle because I always felt there was a better way for travelers of varying fitness levels to travel in style, comfort, immersed in the environment, and using clean energy." "This unique project, prioritizing cultural immersion and clean energy, will revolutionize the way travelers experience a destination."
The Colchagua Valley, in central Chile, will be the southmobile's first location. Here, Chile's finest red wines are made, mostly Cabernet Sauvignon, Carménère, Malbec, Merlot, and Syrah. The region has grown to become one of the most important wine regions in South America. Vineyards are a short distance from each other and between them; one can appreciate the local culture, interact with friendly locals, and enjoy the region's relaxed rhythm of life.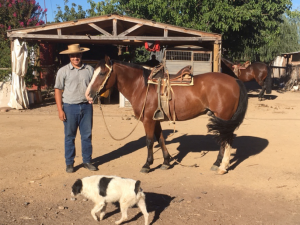 Traveling through the region on the southmobile, whether it is on secondary roads or abandoned train tracks, will allow for a more authentic, immersive, and dynamic experience, visitors to not only learn about wine and its terroir but also fully understand the Chilean culture, and do so at their own pace and in style.
The southmobile is part of a 4-day itinerary, which will depart from Santiago and includes a visit to Bodegas RE in Casablanca Valley and Pablo Neruda's house (Isla Negra), before heading to the Colchagua region. Once in Chile's most prominent wine region, the experience onboard the groundbreaking vehicle begins! South Expeditions has collaborated with the premier vineyards, wineries, and accommodations of the Colchagua Valley to create the most culturally immersive experience for guests. Partners include: Viu Manent, Montes, MontGras, Noi Blend Colchagua, and Hotel Viña La Playa.
Contributing members are responsible for the accuracy of content contributed to the Member News section of AdventureTravelNews.