Intrepid Group co-founder Geoff Manchester has admitted to not knowing the dark side of elephant riding, but that there is no excuse any longer, in a mini-documentary released for World Elephant Day on August 12. The confronting documentary highlights the practice of beating and starvation to make elephants submissive for human rides, in a plea to travelers to cease the tourist attraction for good.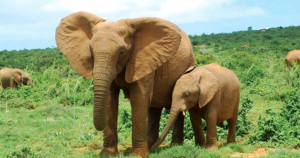 "I have to own up to being the first Intrepid leader to take travelers on elephant rides decades ago. We just didn't know any better. When welfare red flags were raised, we couldn't ignore it, so we funded World Animal Protection research on the topic. After we learnt more, we had to put our values ahead of profits. We made the pioneering decision to be the first global tour operator to end elephant rides. Not knowing is no longer an excuse for our industry," said Manchester.
Intrepid Group has led the industry on animal welfare by being the first global tour operator to end elephant rides in 2014, putting animal rights before its bottom line, with more than 160 travel companies following suit. Through its not-for-profit arm, The Intrepid Foundation, over $130,000 AUD has been raised for World Animal Protection since 2002, with donations helping to end suffering and protect wildlife from harmful animal tourism.
"When we rescue elephants, some of them have worked for humans for six or seven decades. More than 80% arrive with a huge mental problem. Some of them stand still like a zombie, some of them are very aggressive and angry," Elephant Nature Park Chiang Mai founder Lek Chailert said. "I don't blame people because they don't know," Chailert added.
"It's just the start of something that will hopefully eventuate in elephant riding ceasing all together, and that might be in 10 years or it might be in 20 years, but eventually it will happen," Manchester added.
To view the documentary, go here.
For more information, or to donate to The Intrepid Foundation's World Elephant Day fundraiser, visit here.
Contributing members are responsible for the accuracy of content contributed to the Member News section of AdventureTravelNews.