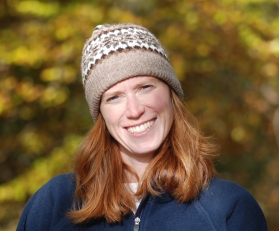 The following is an interview by Nicole Petrak with Caroline Warburton about the recent merger between Activity Scotland and Wild Scotland.
Caroline Warburton is the manager of Wild Scotland and is responsible for the new association's activities. The newly merged group will continue to be called Wild Scotland and have an emphasis on responsible and professional tourism, with all members signing up to Wild Scotland's code of practice. As the Scottish wildlife and adventure tourism association, the group aims to represent nature-based activity providers in Scotland. Caroline together with a number of wildlife tourism operators was involved in the forming of Wild Scotland in 2003 as the wildlife tourism association, and together with an active Board of Directors, she has seen the association grow into an effective organisation.
Caroline's career started in London working for an outbound tour operator. Feeling the call of the wild, she moved to the Highlands of Scotland where she was involved in several reports on wildlife tourism before working for a sustainable tourism initiative called Tourism and the Environment Forum. She formerly joined Wild Scotland in 2004.
When she's not working for Wild Scotland, Caroline is also involved in the responsible tourism movement and is director of the Responsible Tourism Partnership.
What were the lynch-pin factors – both industry wide and particular to your organizations – that converged for both organizations to see it might be time to bring the energy together?
There were a number of factors which brought the two organisations together. Although there are natural synergies between the two associations, we had never really worked together, seeing the wildlife watching market and the activity market as being quite separate.
At the beginning of 2010, Wild Scotland approached Activity Scotland about a joint marketing project. We attended trade shows and offered reciprocal benefits to members. We started to realise that the markets were similar.
Perhaps the most significant factor was the Adventure Travel World Summit coming to Scotland, and I'm not just saying that because you're asking the questions! The Summit presented an opportunity to all the industry and we began to realise that we were all a part of the adventure travel sector. Working together for ATWS in the delivery of PSAs and at the main Summit showed how more effective and efficient we can be if we work together. Everybody could see it, so a merger was the obvious next step.
The 2010 Adventure Travel World Summit came to Scotland, and ATTA leadership was actively involved in encouraging the merger; a speech was delivered and a discussion between the two groups ensued. Did this affect your group's decision to merge? If so, how? What were the inducing messages or factors?
Yes, definitely. The Summit opened our eyes to the opportunities. The boards of both associations were keen on the merger but we needed to convince our membership. (Chris) Doyle's inspirational presentation at Wild Scotland's AGM was a key factor in convincing them. Most importantly it made us all realise that we are part of a global industry that not only delivers great experiences, but which also cares about the local environment and community. In order to get our message across, we need strong association who can lead the sector.
ATTA's support for the merger reassured us that we were doing the right thing and helped give the Board's decision credibility with our members and also with external supporters (public agencies, non-members etc).
What kind of resistance – please share as candidly as you can – was met from either side? Was there reluctance, and why? What were their fears?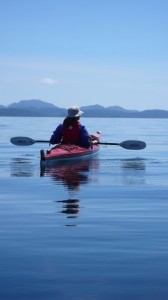 I was amazed that there were so little resistance to the merger from both sides. There were no objections from Activity Scotland members and we received two objections (out of ninety members) at Wild Scotland. I spoke to both members and their concerns were that some outdoor activities were not undertaken with due regard for the environment and wildlife.
All members now sign up to a revised code of practice, which includes a number of environmental measures including agreeing to follow our best practice guidelines for wildlife watching. I feel that there are more similarities between the two groups than there are differences and if we are to be a successful association we need to be feel confident in discussing these types of issues and find solutions amongst ourselves. I think that this is the sign of a maturing industry.
Were there any challenges or issues arising during or directly after the merger that were a surprise? What three key pieces of advice would you give other organizations considering merging in the industry?
Without wanting to jinx things, so far things have gone surprisingly smoothly. I think that we were pushing at an open door. The challenge for us now is to shape the organisation into a coherent one, one which members from both organisations feel is beneficial.
In terms of advice:
1: Focus on the similarities and the benefits. Don't ignore the difference between the associations but don't let them hold you up. The benefits of merging are threefold: we have a larger organisation with a larger and hopefully more representative voice; more members means more subscriptions which ultimately helps the financial sustainability of the association; visitors are increasingly eclectic in their choice of activities, by merging we're able to represent all nature-based tourism activities.
2: Show leadership. Our members wanted to be steered by our Board and the AS committee. Whereas they wanted to be consulted, they were happy for the Board to make the decision and sort out the small print.
3: Never forget that it's an industry association. Wild Scotland has survived difficult economic times because it listens to its members and has a proactive and supportive Board of directors. It's easy to spend your time writing funding applications and being distracted by projects when you should be focusing on your membership.
Finally now that you're merged, what will be your first year's objectives?
Finding new members! ATWS highlighted just how many companies now run adventure travel activities in Scotland and we want to pull them together to promote Scotland as a destination with a diverse range of activities, located in beautiful surrounding and offered by companies with the highest levels of safety, expertise and professionalism, as well as being great fun!
Other objectives are:
* Develop the key messages of the new association
* Merge the two websites: www.wild-scotland.org.uk and www.activity-scotland.org.uk
* Assess the issues facing the new membership and look at ways to tackle them, e.g. training and marketing.