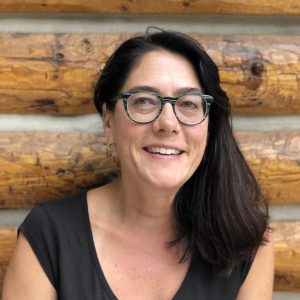 Early this March I had the pleasure of interviewing Alaska Governor Bill Walker about Alaska's tourism industry and expectations for the Adventure Travel World Summit. This interview was three days before the ceremonial start of the 2016 Iditarod race. Governor Walker has been in office since December 1, 2014. Recently he has been challenged with the drop in oil prices that significantly affects the income for his state.
Q: In your recent "State of the State" address you said "Tourism is one of our greatest areas for potential growth." What do you see as some of Alaska's biggest opportunities and challenges?
We don't create attractions to bring people to Alaska, Alaska does that all on its own.
I think the opportunities are our pure vastness. People are stunned by what a huge state we are. and how our beauty is so unique in each area of the state. Last summer I flew up to Alaska on Airforce One with President Obama. I remember him at the window when we were coming into Jber, the military base to land, and he was looking out at the recently renamed Denali, which he had renamed that day. He still talks about that. Ten days ago I was at the White House [in Washington D.C.] and he called on me for a question at the Governor's conference. He went on and on about the sheer beauty of Alaska and encouraged anybody who had not been there to come to Alaska and said it is something that changes the soul. We don't create attractions to bring people to Alaska, Alaska does that all on its own.
Q: What about challenges [that Alaska has] in terms of the growth?
The challenge is that we are a destination state. Sometimes people in Oregon get travelers going to the state between California and Washington. We don't get that. You are either coming here or not coming here.
Q: During my visit I have been talking with the industry about cruise and how it brings first time visitors, but also second time visitors. I am interested in your thoughts on the tension between benefits of the large cruise ships and downside of the tough cruise line business environment, and them taking away local business opportunities. What is your perspective on the larger cruise ships plying the shores of Alaska?
Well, 48% of our visitors to Alaska come on cruise ships. They nibble around the edges of Alaska a bit on the coast, and certainly this is a special part of Alaska but there is a whole lot more to it. When I meet travelers often they are here on their fifth visit but their first one was on a cruise ship. The cruise ship industry is a very important piece of our tourism business; for many people it is their first visit to Alaska, but for many it is not their last.
Q: How does the State support entrepreneurship and innovation for small businesses that want to get into the tourism industry?
A couple of ways. One: we have small business revolving loan funds — through Commissioner Chris Hladick's department — Alaska Department of Economic Development. We have some examples like the Exit Glacier in the Kenai Fjord National Park. They tried to borrow money from a couple of different banks to get started and they got turned down. They came to the state to get a revolving loan fund to buy a van and, that was some years ago, now they have 22 employees and quite a robust business. We have provided the seed money for a number of small businesses to get started.
According to Governor Walker in his State of the State address 60,000 Alaskans are employed by tourism in peak seasons.
We also try to make sure our regulations are not onerous. My personal background is in tourism from years ago and so I have been on the other side of this issue personally, trying to sell drinks in my Sugarloaf Salon with glacier ice and all the challenges I had with that with the regulatory folks. We are a very tourism industry friendly state; tourism is one of our largest employers. A lot of young people work in tourism, three of my four children worked in the tourism business in the summer to augment their college tuition; it is a very integral part of the economy here.
Q: I know with the change in oil prices and the dividend checks going out to Alaskan residents, in particular the Alaskan Native communities, there may be some potential for them to be thinking about how tourism could benefit their communities. Do you see that as an opportunity for them and do you see the government being able to support them in that effort?
We can and we have seen that. In some of the areas up in Barrow and over to Kotzebue there are a lot of Alaska's first people who are involved in tourism businesses that get tourists out to the most rural of rural areas. And certainly Barrow and Kotzebue are not considered rural to us but you can get pretty rural from there quickly. So they have been involved.
As our oil prices have dropped it significantly changes the face of our economic future in Alaska and what that does is re-emphasizes the importance of tourism on the economy
As our oil prices have dropped it significantly changes the face of our economic future in Alaska and what that does is re-emphasizes the importance of tourism on the economy and the future of this state because it is part of the economy that is growing percentage wise. The winter tourism is growing at a faster rate than the summer — not in sheer numbers but in percentages. The Northern Lights, the Ice Sculpting Contest going on in Fairbanks now, it is world-class quality. Alaska is being rediscovered, the President's visit this year brought international attention to Alaska. A few thousand people came up here for the Global conference he held up here — things have happened to put us on the tourism map.
Q: Speaking of events, the Adventure Travel World Summit is an international event that hasn't been hosted in the U.S. for many years since it was in Seattle in 2006. By winning the bid to host the 2016 Summit, Alaska has shown great promise and dedication to adventure travel. From your perspective, what does the state hope to gain from the experience of hosting this event?
Well, I am very appreciative that we were selected; it is an honor. What we will have happen is anyone who comes to Alaska leaves a different person than when they arrived. All the brochures and everything we put together is one thing but there is nothing like seeing it first hand. That is what will happen in September and we're very excited about the message that everyone will take back – lots of industry folks seeing it first hand. It is a matter of exposure – we get a fair amount of exposure through various media outlets – the Summit will be an unprecedented opportunity for Alaska to be on the map as far as a destination.
Q: Speaking of adventure, what is your personal adventure activity of choice?
I am a skier. We have an event in Alaska called "The Arctic Man" event where you ski down a 72 degree slope on top of the HooDoo mountains in the middle of interior Alaska. After you ski down — if you live past that —  you hook up with a snow machine and it pulls you for a few miles then you get slingshot off this mountain and down to the finish line. So I did that a couple of years ago, that was the last time I went skiing since becoming a Governor.
Alaska in Winter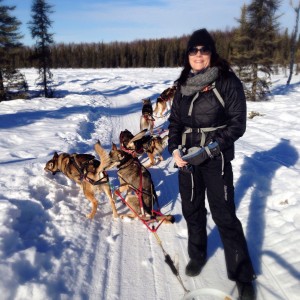 Alaska's Winter Tourism has grown by 8% in the last four years. This past March I experienced first hand several of the unique opportunities available:
Dogsledding – Meet Iditarod winning dogs at Dallas Seavey's kennel. This four time Iditarod winner who is a mere 28 years old keeps 90 dogs at his kennel in Willow. Working with Salmon Berry tours, adventurers can get a taste of dog sledding.
The Iditarod – The ceremonial start of the Iditarod begins in Anchorage every March. The energy is high as the streets line with dog mushers and their dogs and eager Alaskans and visitors. Or, head to Willow and see them begin again and officially start their 1,000 mile race.
Skiing – From cross country to a beautiful downhill experience, Alyeska Resort nearby Anchorage offers some stunning opportunities on Mt. Alyeska.
Snowshoeing – With beautiful mountains and plentiful wildlife, snowshoeing in Alaska is pretty much an option across the state.
The Northern Lights – There are apps to track the Northern Lights on a daily basis – so head out of town or take a tour where they bring you to the best viewing spots.
Alaskan Railroad – Hop on the train to view some of the stunning scenery across Alaska.
Beer – Alaska has some amazing craft beer options and they should be tasted by beer lovers from lesser known breweries such as Denali Brewing in Talkeetna to Baranof Island Brewing in Sitka to well known Alaskan Brewing Company out of Juneau the options are vast.
Q: As Governor you have had time to travel around your State. Is there a region, an island, some remote place that you think has untapped adventure travel potential?
I have had a chance as Governor to travel, it is an incredible opportunity. I have traveled from Ketchikan to Barrow to Dutch Harbor – all across the State and each area is uniquely special so to pinpoint one would be difficult. We promote the whole state through our tourism activities and working with the tourism organizations in Alaska. So the State has contributed financially over the years quite a significant amount of money to the marketing of the whole state. [The] Southeast, where I am today and as Governor where I live, is very unique. I was born in Fairbanks, 30 years in Valdez, I lived in Anchorage for 20 years. Every area is unique and special.
When the President came to Alaska he went down to Seward, he went out to Dillingham, he went out to Kotzebue, and I was glad he was able to see the differences and uniqueness of each area. A lot of things we do are world class, if you go to Dutch Harbor – it is world class and the busiest fishing port in the nation.
Q: Is there anything I haven't asked that you would like to share with travel industry so that people can hear how the state feels about the potential for the tourism industry?
Well I just want to warn people before coming up here. A whole lot of our residents have come up here for a short visit and they have been here 30-40 years as a result of that. Our winter activities… we have the Iditarod race. It starts this weekend ceremoniously in Anchorage and then in Willow before they head a 1,000 miles up to Nome. Alaska is a year-round state. Our biggest source of residents is through the military. People come up here for a military tour and then they go on and have 6 to 8 to 10 more military tours and then they come back here and retire. There is something special about Alaska that they really like. Having been born here it is just home to me but when you compare it to other locations – I don't want to pick on other states – we are unique up here and we are proud of it. We are really pleased that your conference is going to be in Alaska – it is an incredible opportunity for great exposure.
---
In Governor Walker's State of the State address he said "Alaska's tourism industry is potentially our largest renewable resource with untapped potential, particularly in adventure tourism, and opportunities to encourage travelers to spend additional time throughout Alaska to share our rich culture and heritage." Walker is focused on a New Sustainable Alaska plan, as he said it is ""time to fix the hole in the boat."
Join us at the Adventure Travel World Summit (#ATWS2016) in Anchorage, Alaska, September 19-22, 2016.