Indigenous Tourism Association of Canada releases 2017/18 year-end report
The Indigenous Tourism Association of Canada (ITAC) has released its 2017/18 year-end report showing the continued growth of the Indigenous tourism industry in Canada through the implementation of year two of its five-year strategic plan: The Path Forward.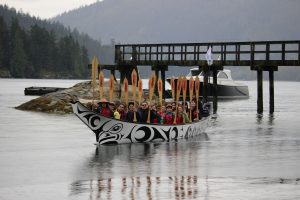 Highlights from the year include a series of eight new partnership agreements with international, national, provincial, and territorial partners; a sold out International Aboriginal Tourism Conference in Alberta where more than 500 delegates were in attendance; and further strengthening of the relationships with Destination Canada, Tourism HR Canada, and the Tourism Industry Association of Canada.
"I am incredibly proud of the coast-to-coast efforts underway by our team to capitalize on the growing interest of Indigenous tourism throughout Canada," says Keith Henry, President & CEO of ITAC. "While we were on the road more than ever this year, this has allowed us to witness first-hand the continued growth in every authentic Indigenous tourism offering through personalized time with our stakeholders and government partners."
In addition to the successful, ongoing stakeholder engagement conducted by the ITAC team, destination research was conducted to gain a better understanding of how the American traveller relates to Indigenous tourism. This research indicated that the term, Aboriginal, was confusing or unknown to Canada's largest market; stakeholders confirmed that the term, Indigenous, was more authentic and inclusive. The resulting rebranding to the Indigenous Tourism Association of Canada was completed in fall 2017.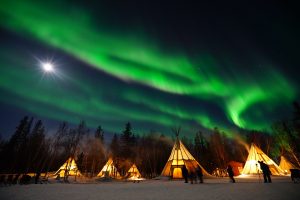 Further marketing initiatives included the launch of the inaugural Indigenous Tourism Experience Guide in May 2017, featuring more than 50 marketing members; earned travel media coverage valued at more than $1 million; investment in marketing assets; and delivery of an effective and targeted integrated marketing program.
Business development and engagement continues to play a vital role in the success of Indigenous tourism in Canada. ITAC's Experience Development Micro Grant Program contributed more than $400,000 to 60+ Indigenous tourism businesses. In addition, training and education was delivered in five provinces and territories, involving more than 35 businesses.
The Path Forward strategic plan has targeted a $300 million increase in annual Canadian GDP from Indigenous tourism; 40,233 Indigenous tourism workers; and 50 new Indigenous tourism operators at export-ready status by 2021.
To read the full 2017/18 Annual Report, visit IndigenousTourism.ca.
Contributing members are responsible for the accuracy of content contributed to the Member News section of AdventureTravelNews.