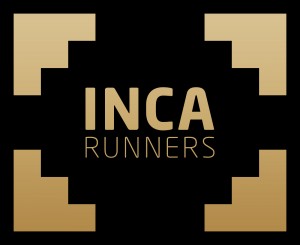 Inca Runners offers all-inclusive running and hiking tours on the Inca Trail and surroundings in Cusco, Peru.
Our Philosophy
We believe that the reward at the end of the day comes after earning it, because a view means more when you've worked hard to get there. And what a reward! (Incredible gourmet meals, comfortable accommodations, great company, etc). We'll be an active part of the Andes untouched landscape, discovering its beauty up close and personal
We believe in a truly All-Inclusive service: we don't want our clients to worry about what's included and what's not, we want them to focus on what's important: run, hike and have fun! Our services take care of all their needs, and we treat them like the VIPs they are!
We are proud of the legacy of our Inca culture, our team and staff members not only carry the Inca culture in their blood but are also proud of it! We want our clients to experience and discover by themselves what's truly Inca.
Why Running?
Why not? At Inca Runners we want to offer our clients a more active and challenging-yet-fun way to discover the Inca Trail and the Inca culture. This doesn't mean that we are only for runners; Inca Runners is for hikers too! And most importantly….all levels are welcome!
Our target clients
Our adventures are mainly targeted to 2 types of clients:
Endurance Athletes: Whether they are experienced or newbie runners, cross-country skiers or triathletes or whether they are training for a trail run, a marathon, an ultra run, Ironman triathlons, etc, our adventures are a great opportunity to take their training, endurance and fitness to the next level on trails that are challenging and full of rich history and incredible views, not to mention that are very safe, a perfect combination of fun and adventure!
Hikers: hikers will equally love the Inca Runners experience; Windswept ridges, lone peaks, and hair-raising panoramas. The Andes' most incredible sights are seen on foot, away from the crowds, and most importantly, at their own pace! We'll carry the heavy stuff for them. Our clients will hike across landscapes unchanged since the time of the Incas. Their feet will dig into the very same soil, and it will be documented by the hundreds of photos that they can take to capture unforgettable memories. By the end of the trip, they will tell us what was it like for the Incas to cross the Andes
The Inca Runners Difference
We are runners and hikers, just like our clients: we share the same passion for this lifestyle and the outdoors. We know how gratifying it is to be out there challenging yourself on the trails and roads. We also feel grateful and lucky to be able to interact with the beautiful and untouched environment of the Andes.
A world-class team: How often can you say that an Olympian will lead your tours? Our expeditions leader, Roberto Carcelen, not only knows the Inca Trail and the Andes like nobody else, but he used these places as a key part of his training to become the first Peruvian ever to go to a Winter Olympics Game, representing Peru in the Nordic Ski discipline, considered the pinnacle of endurance sports! Our staff has not only several years of experience and knowledge of the Inca culture, but they are also so much fun!
Our clients will experience the "other " Inca Trail: we will take our clients off the tourist trail to discover the places that don't show up on postcards! Our routes are less-traveled and more scenic, allowing them to have a unique running and hiking experience and a deeper interaction with the environment
Our clients will truly immerse in the Inca culture: This is not just your regular run or hike; during our tours, our clients will go back in time, using the same trails that the original Inca runners did! At the end, they will tell us what was it like for the Incas to cross the Andes!
Our Adventures
We are offering 2 tour options in 2011:
Chasqui – Joining the Two Lost Cities of the Incas: Choquequirao and Machu Picchu (14 day trip)
Viracocha – Discover the Best of Cusco (7 day trip)
We can also arrange private tours four families, groups of friends and couples.
Our Story
In his early school days, Inca Runners founder, Roberto Carcelen, learned of the Chasqui runners. The image of these agile and highly trained Incas that delivered messages and run down the Inca trail network to keep the Empire connected stayed in his mind as a dream. Later on and after several short visits to Cusco, he decided to stay there for a while and experience the Andes firsthand and at its best: he ran, hiked and cycled on several parts of the Inca Trail that connect Cusco and Machu Picchu for days and days. The experience of being on top of the Andes, close to the skies, surrounded by this amazing natural beauty and culture gave him the sensation of fulfillment that made him feel compelled to share with others what was shared with him earlier. In 2003, Inca Runners was born.
Likewise, Hugo Mendez has always been very involved with endurance sports, from marathons to Ironman triathlons, not to mention the pride he has for his Inca background. Both partners met several years ago while training for the 2003 NYC marathon and became good friends since then.
Their passion for running, hiking and the Inca culture made both Roberto and Hugo to partner in this new age for Inca Runners. We invite you to come along with us and discover your inner Inca!