Long Beach Lodge Resort in Tofino, Canada receives more than 2,000 'excellent' reviews
In this fast-changing new age of travel and hospitality, there is no denying the power of TripAdvisor.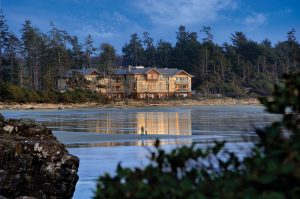 This titan of customer-generated reviews has no doubt changed travel as we know it. Surveys show that the guest experience as described in TripAdvisor reviews has become a key factor in the process of choosing a hotel. Customers love to read earnest, authentic and fresh commentary by guests who have just had a direct experience at a hotel. This will sway them to book or look elsewhere.
Long Beach Lodge Resort in Tofino on Vancouver Island has learned to harness the power of TripAdvisor firsthand. This spectacular lodge recently reached an impressive milestone – they now have over 2,000 excellent reviews on TripAdvisor. When the review pages get filled with headlines like "Excellent stay, can't wait to go back" "Gorgeous views, excellent location" "Fantastic place" "Amazing stay" and "We come back every year," as a hotelier you know you are doing something right.
"We are so proud of the excellent feedback we get on TripAdvisor. I personally love carefully weighing and responding to every review we get. There is much to glean from these guest experiences. It's a goldmine of useful info for us as hoteliers, and a great reminder not to rest on our laurels. TripAdvisor reviews keep us on our toes, in the best of ways. They also create a space for conversation between the customers and us, which is always useful and enlightening," says owner Tim Hackett, who opened the iconic Long Beach Lodge Resort as a visionary dream.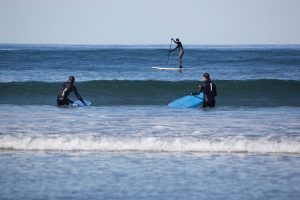 Though there has been a lot of discussion about the authenticity of user-generated reviews as well as questions raised about the trust factor (how can you follow the lead of a total stranger?), one thing is certain – people do book hotels based on TripAdvisor reviews. The guest commentary carries weight and helps move the needle on customer decisions.
In Victoria, British Columbia, Oak Bay Beach Hotel has more than 1,100 reviews on TripAdvisor, nearly 900 of which are excellent. The general manager of this luxury waterfront resort takes the time to respond to many of the reviews, addressing any issues that the guests experience. The power of connecting with guests, the opening up of a dialogue and the sheer amount of unpaid and unsolicited user-generated reviews make TripAdvisor more than a travel website – it has become a marketing platform hoteliers can't ignore.
In the highlands above Costa Rica's scenic Central Valley, perched at 4,000 feet above sea level, Finca Rosa Blanca Coffee Plantation Resort is the type of place you'd be lucky to find before the advent of TripAdvisor. With its 40 acres of tropical gardens and organic shade-grown coffee plantations, this boutique resort feels like a discovery. The 600 TripAdvisor reviews, including more than 450 excellent ones, testify. "Exceptional in every way" "Beautiful hidden location" and ""Unbelievable" are just some of the ways customers have described their stays at Finca Rosa Blanca.
Like it or leave it, positive TripAdvisor reviews lead to bookings. TripAdvisor is here to stay, its influence immense. Today's hoteliers would be wise to embrace it and learn to harness its power.
Contributing members are responsible for the accuracy of content contributed to the Member News section of AdventureTravelNews.