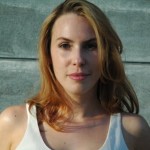 The British city of Manchester has gained media attention for its new visitor centre, which boasts state-of-the-art, interactive technology for people to explore the city through and plan their stay, retail items and what a recent Tnooz article dubs Apple-like interior design.
The new center was designed with user-experience in mind and offers a large Mediawall, desktop computers, Twitter feeds and Microsoft Surface tables for visitors to use to research and book activities and services the city provides.
According to Tnooz:
Real-time information is streamed into the centre on screens mounted on the walls, each carrying messages not only from the VisitManchester website but also local tourism businesses as well as residents and visitors…

[The center] has achieved a number of key milestones:

52% of visitors used the Surface tables or PCs to get more information – Daines says: "Younger respondents particularly were more likely to use the surface tables and computer without assistance by a member of staff – 43% of those aged 16 to 25 used surface tables independently compared to 20% of those aged 36 to 45″.
58% of visitors discovered new places to visit using the tech.
Two-thirds of visitors cited the technology as a reason why they'd use the centre again.
For more detailed info, read the entire article.