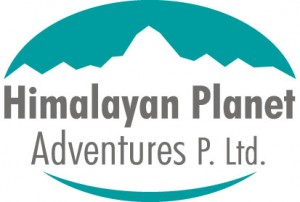 A group of experts from adventure tourism in the Himalayas and a union of tour guides, adventure guides and climbing specialists who worked more than one and half decade in Himalayan tourism, Himalayan Planet Adventures was established in the beginning of 2009 ,and we are rapidly growing and expanding our markets globally. We are a government registered independent trekking and adventure company based in the foothills of Himalayas, Kathmandu, Nepal and providing unique experiences in adventure travel within one of the most beautiful natural settings on Earth.
We specialize in group and private trips as well as tailor-made travel to the Himalayas in Nepal, Tibet, Bhutan and India. We create the most demanding and exclusive tours, trekking and expeditions within the Himalayan region providing excellent quality and cost for the ultimate adventure experience.
For over more than one and a half decades our expert team of professionals have organized tours, treks, expeditions in the Himalayas of Nepal, Tibet, Bhutan and India throughout various companies and now landing at Himalayan Planet Adventures together, helping our travelers uncover the region's true spirit – in style. Besides the given packages, we design demanding adventures to suit your individual requirements.
We organize all types of adventure holidays including tours, treks, mountain expeditions, peak climbing, rock climbing, camping expeditions, wildlife safaris, white water river rafting, bungee jumping, paragliding, mountain biking, transports, hotel bookings, supply volunteers and all types of adventure activities. We would be delighted to organize any types of Himalayan trip or to be your logistic supporter or local agent – and we guarantee satisfaction for all clients. We are looking forward to working together in adventure tourism with you.
Click here to connect with Himalayan Planet Adventures on ATTA's The HUB.